Got 10 minutes? Then all you need is four ingredients to make Chocolate Chip Coconut Macaroons. Tasty, easy, and as a bonus, gluten free!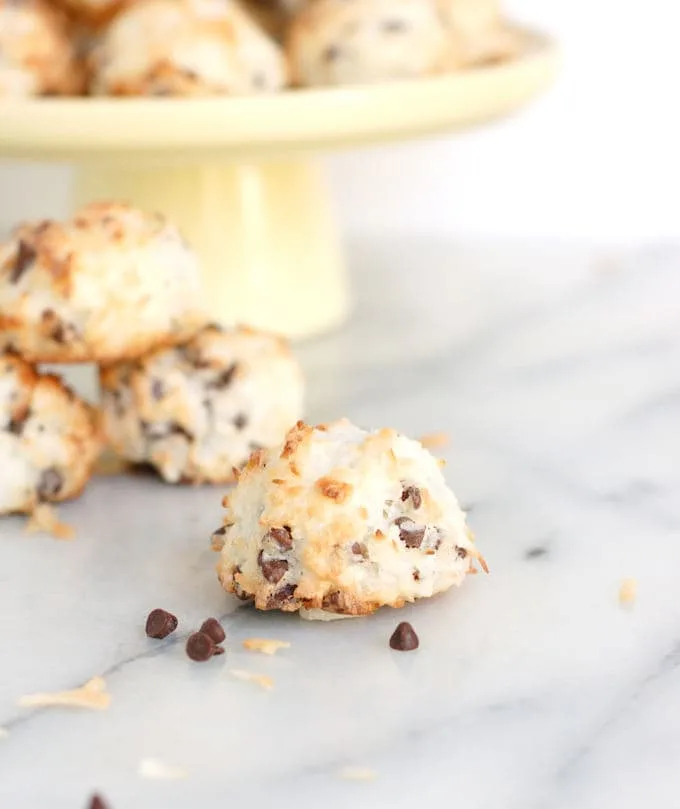 Chocolate Chip Coconut Macaroons are the easiest cookies you can make:
So, this is just a quick little post to share a super simple cookie recipe. I threw a batch of these together for Easter because I wanted a gluten-free option on the dessert table. Some of my family members can't eat gluten and I wanted to make sure they had a tasty dessert choice.
These are so quick to make I literally made the batter before the oven was even preheated.
I mean, the only thing better than coconut, is coconut with chocolate, right? Even non-bakers might want to try making Chocolate Chip Coconut Macaroons. Whip up egg whites and sugar, fold in coconut and mini chocolate chips, scoop and bake. That's it.
The cookies bake up light and chewy. They keep for days in a cookie jar or covered container. And as I mentioned, they also happen to be gluten-free since there is no flour in the batter.
That's it. Hope you like them. But, why wouldn't you? Unless you're one of those coconut haters…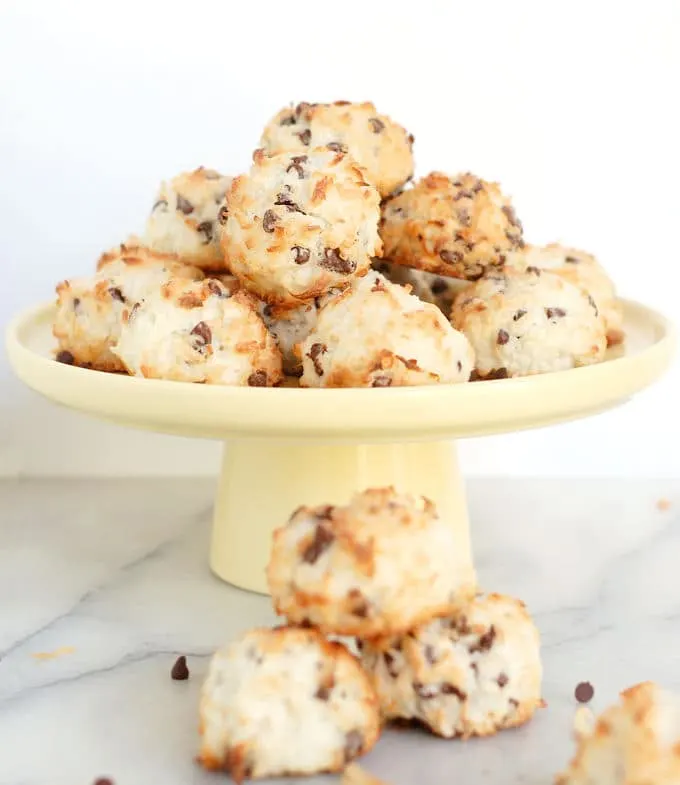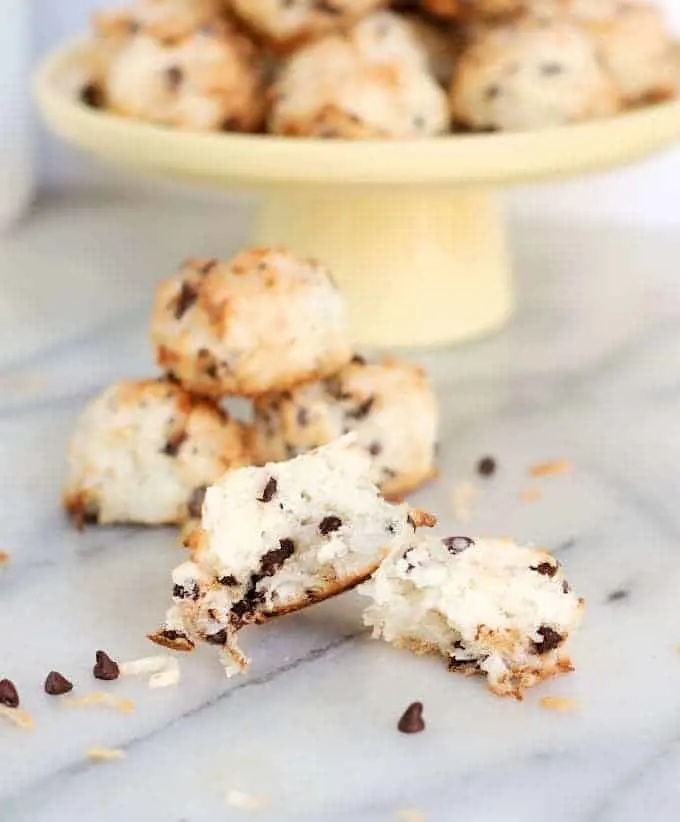 Now that you've made this recipe what should you do with the extra yolks? Check out this collection of recipes that use extra yolks for some great ideas.
If you love this recipe as much as I do, please consider giving it a 5-star rating:
You might also like: