This is a super simple recipe for a meringue that's stable enough to be piped into a variety of shapes. Use this recipe to make  mushrooms for a Buche de Noel or baskets for an elegant dessert presentation.
One recipe, so many possibilities:
This is a good basic recipe to have on hand. Use this meringue recipe to pipe shapes that can be baked and dried until crunchy and sweet. Meringue mushrooms are the perfect finishing touch for a show stopping Buche de Noel at Christmas time. Pipe meringue cake layers for an interesting crunchy surprise in a layer cake. For a classic dessert presentation create small baskets and fill them with berries & cream. Sandwich two meringue discs together with a little ganache to make delicious little sandwich cookies. The possibilities for this one recipe are endless.
Meringue is not difficult to master:
When making meringue there are just a few rules you have to follow. Mostly importantly, the mixing bowl must be absolutely clean and grease-free or the whites won't whip up. It's best if the whites are at room temperature for better volume. To get the lightest meringue whip the whites until they start to form soft peaks, slowly add the sugar and then whip to full peak.
Check out this video to see how to pipe mushrooms and baskets.
Once the mushrooms are baked you can glue the stems to the caps using a dab of melted chocolate. Sprinkle a little cocoa to look like "dirt" to complete the mushroom.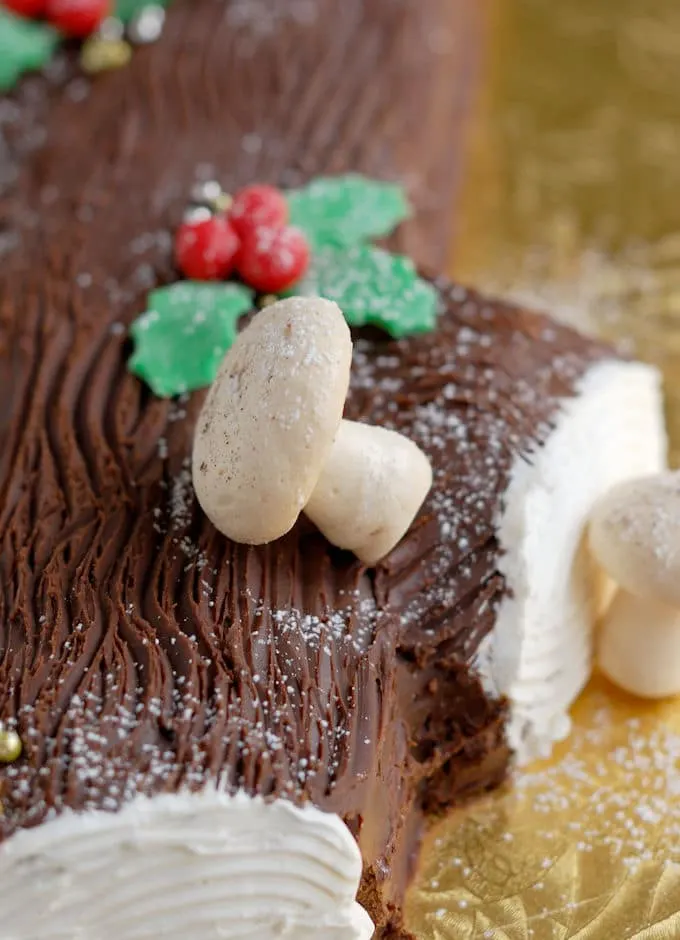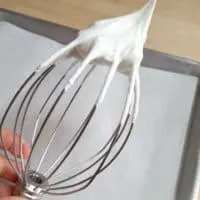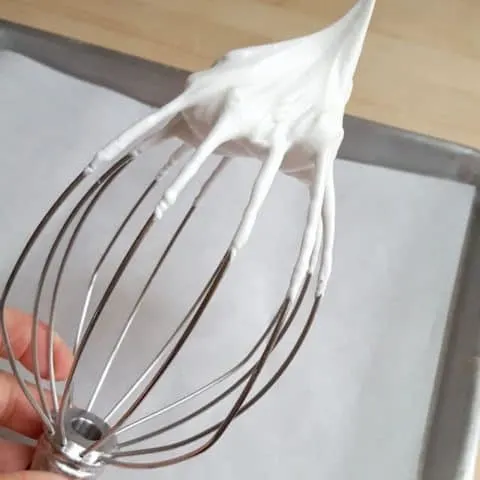 Meringue for Piping & Baking
Yield:
about 30 mushrooms
Total Time:
2 hours
10 minutes
Ingredients
3 large egg whites, at room temperature (see note)
1/3 cup (6oz, 170g) granulated sugar
Instructions
Preheat the oven to 200F
Whip the whites to soft peak
With the mixer running, slowly add the sugar and whip to full peak
Pipe the meringue onto a parchment lines baking sheet in desired shape
Bake for about 2 hours (depending on the shape) until completely dry
To prevent browning, after about an hour prop the oven door open with a wooden spoon or you can turn off the oven and leave the door closed.
The meringues with be very light and completely firm when dry
Store at room temperature in an airtight container
Notes
The egg whites will whip up better if separated a day before mixing.