This Chicken Satay Burger combines all the flavors of Chicken Satay in a yummy burger. Juicy chicken burgers topped with as-spicy-as-you-like peanut sauce and quick pickled veggies for crunch.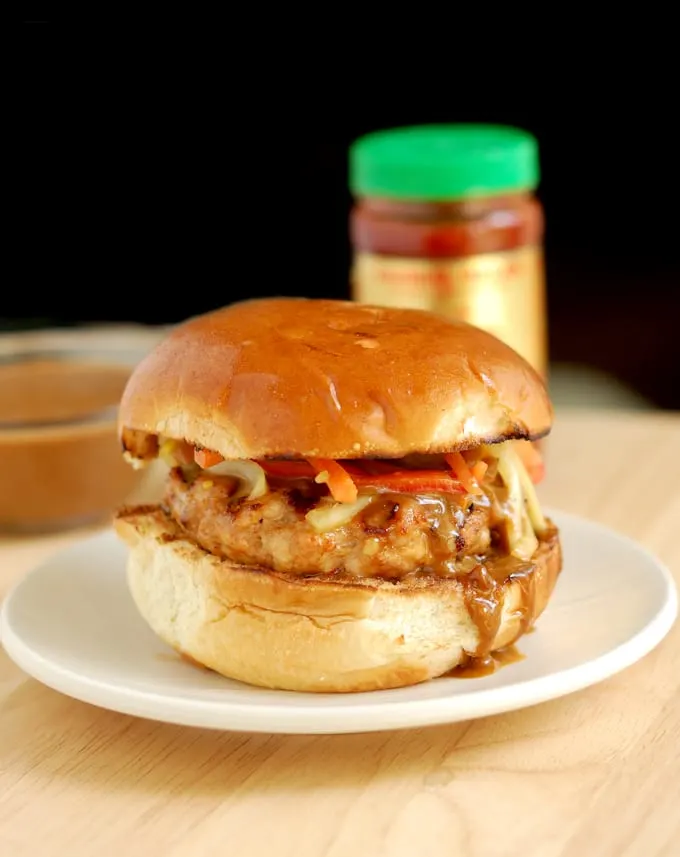 Whenever we have a summer party chicken satay skewers with spicy peanut sauce is on the menu–mostly because we're all obsessed with peanut sauce, and my husband makes a pretty mean peanut sauce.
I recorded the recipe by following along and measuring the ingredients as he made a batch of his famous peanut sauce.
He usually makes it a little hotter, so feel free to amp up the chili paste or even add fresh chopped chiles if you're a chile-head like he is.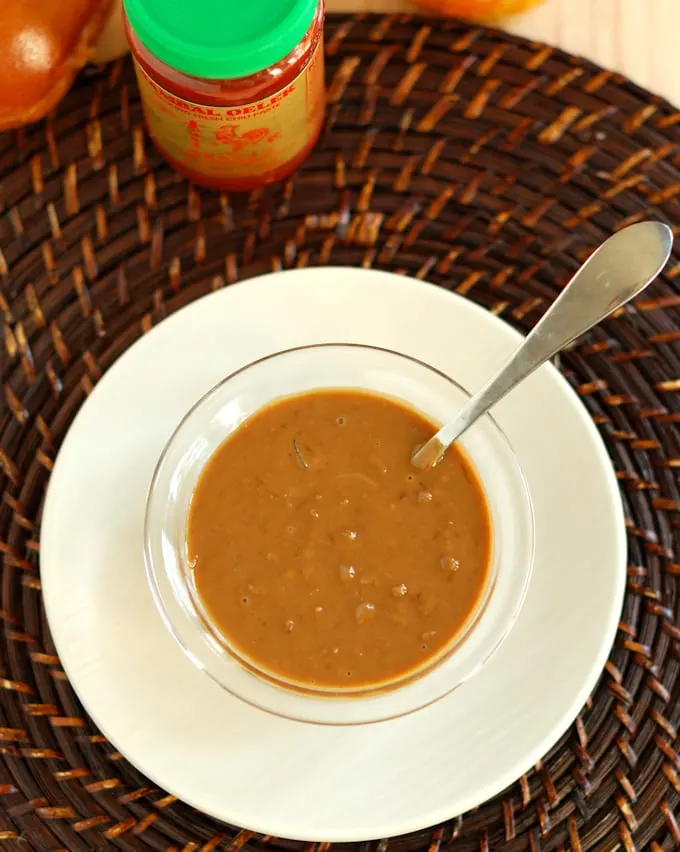 Tips for making amazing Chicken Stay Burgers with Peanut Sauce:
There are some specialty ingredients used in this dish, but I have given alternatives when possible. If you like Asian food I think it's worth buying the ingredients. But the alternatives will work in the dish.
I made the burgers using boneless, skinless chicken thighs that I ground myself using the food grinder attachment for my Kitchen Aid Mixer.
I used thighs because they're more flavorful than chicken breasts and the higher fat content is a good thing in a burger.
If you don't have a food grinder or food processor available you could buy pre-ground chicken meat from the market.
If your pre-ground meat is very lean and you want a richer burger you can add a little melted butter to the burger mix, a teaspoon or two for 2 pounds of ground meat.
The pickled slaw was inspired by one of my favorite Indonesian dishes, atjar tjampoer. The pickled veggies add a needed crunch and freshness to the burger.
The only thing that can make this burger even better is to put it on homemade Burger Buns or if you've got a Sourdough Starter make these Sourdough Burger Buns.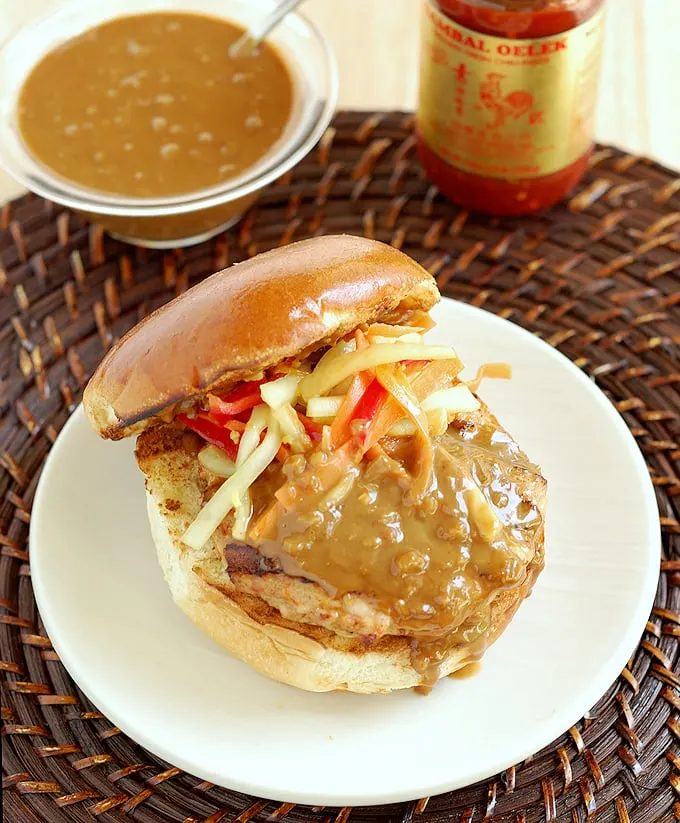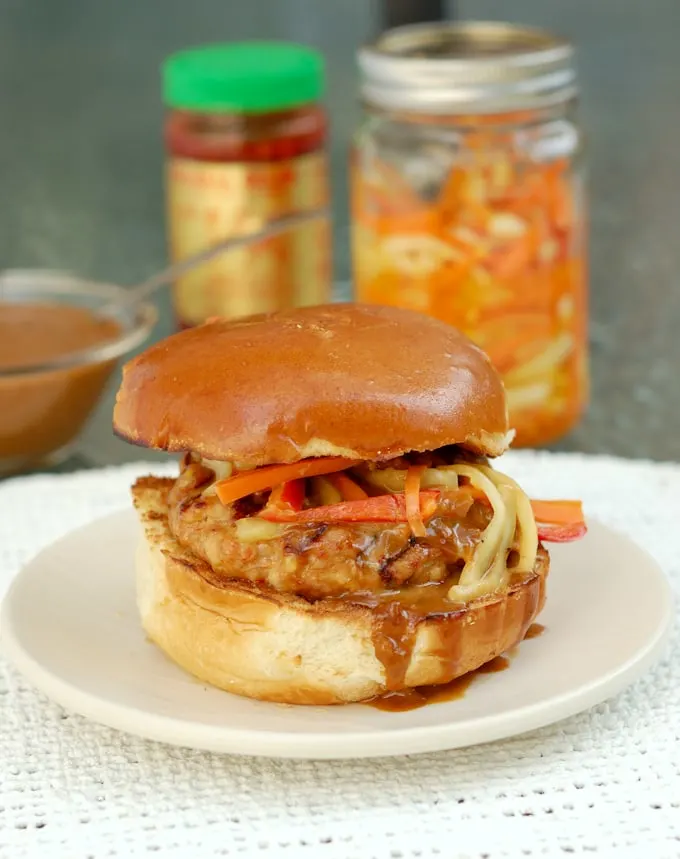 After I grilled and photographed the test burger we portioned it out and tasted it. Nothing but nodding heads and "mmmms" all around.
This recipe is now on regular summer rotation at our house. I hope it will be at your house as well.
If you love this recipe as much as I do, I would really appreciate a 5-star review.
You might also like: