Buttermilk Bundt Cake with Buttermilk Glaze is a perfect snack cake. The tangy-sweet buttermilk glaze forms an ultra-thin coating over the melt-in-your-mouth cake.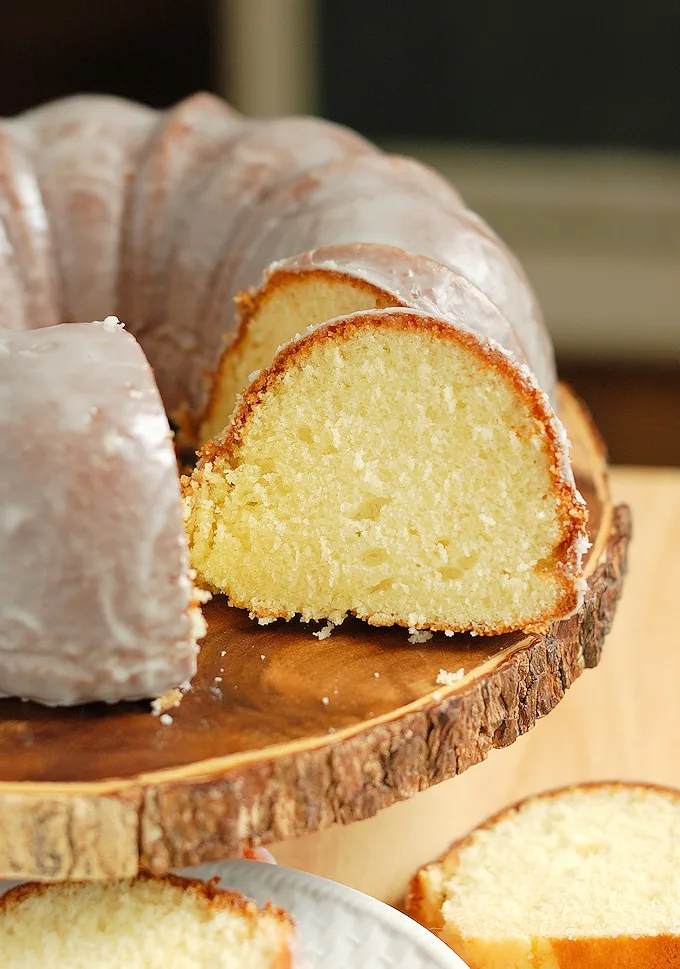 If you read my blog with any frequency, by now you know that buttermilk is one of my favorite ingredients. I use it in all sorts of recipes from mashed potatoes to scones.
But I absolutely love using buttermilk in cake batter, not only for the special flavor, but mostly for the tenderizing effect that the slightly acidic ingredient has on the cake crumb.
No other ingredient makes as soft and tender a cake as buttermilk does.
How to make the best Buttermilk Bundt Cake:
Don't be tempted to swap out yogurt or soured milk, it's really not the same.
If you don't want to buy buttermilk because you don't want left overs in the fridge (seriously though, use it in mashed potatoes. It will change your life!!) the best substitute is buttermilk powder.
Use the reverse creaming method for a super-tender cake.
If you're interested in learning why I use this method for mixing butter cakes rather than the traditional "cream the butter and sugar" method, check out my Cake Batter Mixing Methods post (I'm talking to you, baking science geeks!).
Add a full tablespoon of the best vanilla extract for the best vanilla flavor.
Glaze the cake while it's slightly warm so the glaze to set to a shiny finish.

If you glaze the cake while it's too warm the glaze will melt and if you glaze the completely cooled cake the glaze won't set as nicely.

If you keep a Sourdough Starter, you should definitely try my Sourdough Bundt Cake with Buttermilk Glaze.
Scroll through the process photos to see how to make and glaze Buttermilk Bundt Cake: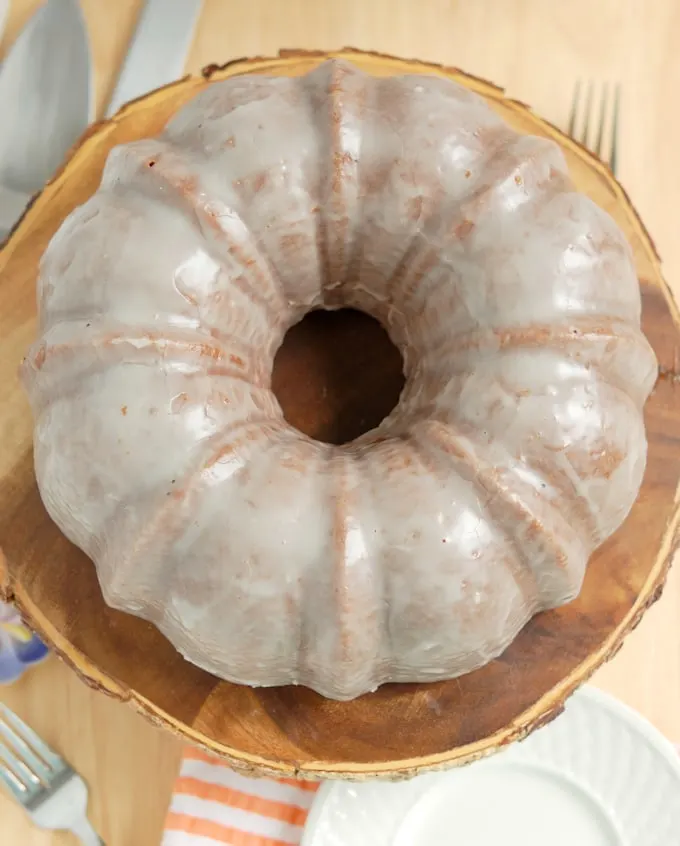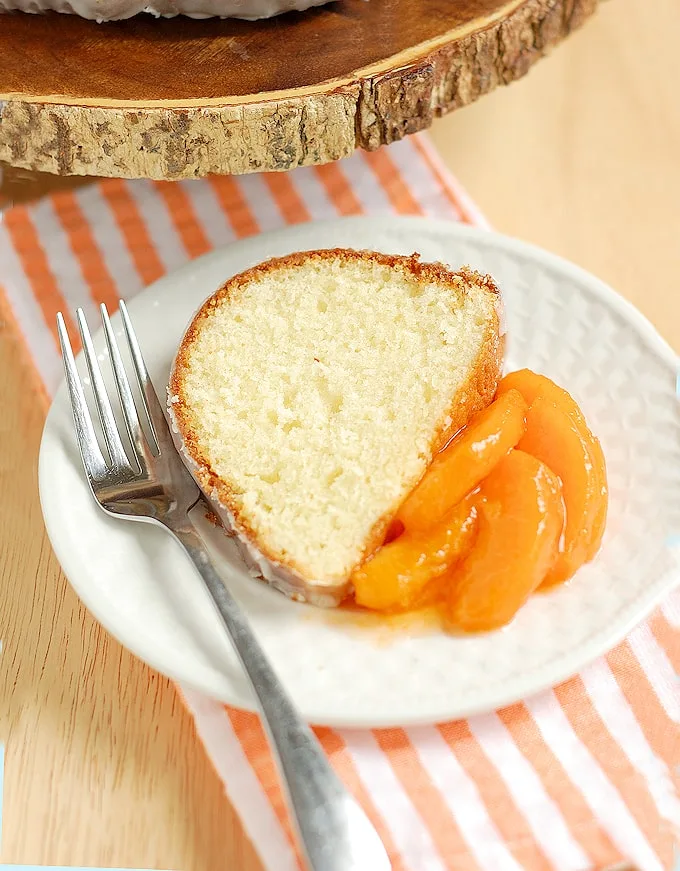 The cake is delicious all by itself, but I love to serve it with fresh berries or seasonal fruit. I find it pairs especially well with apricots or peaches.
If you love this recipe as much as I do, I'd really appreciate a 5-star review.
You might also like: