This savory Tomato Cobbler recipe, like my Heirloom Tomato Pie, was conceived by treating the tomato like the fruit that it is. Just a few modifications turned this cobbler from a dessert to a savory side dish.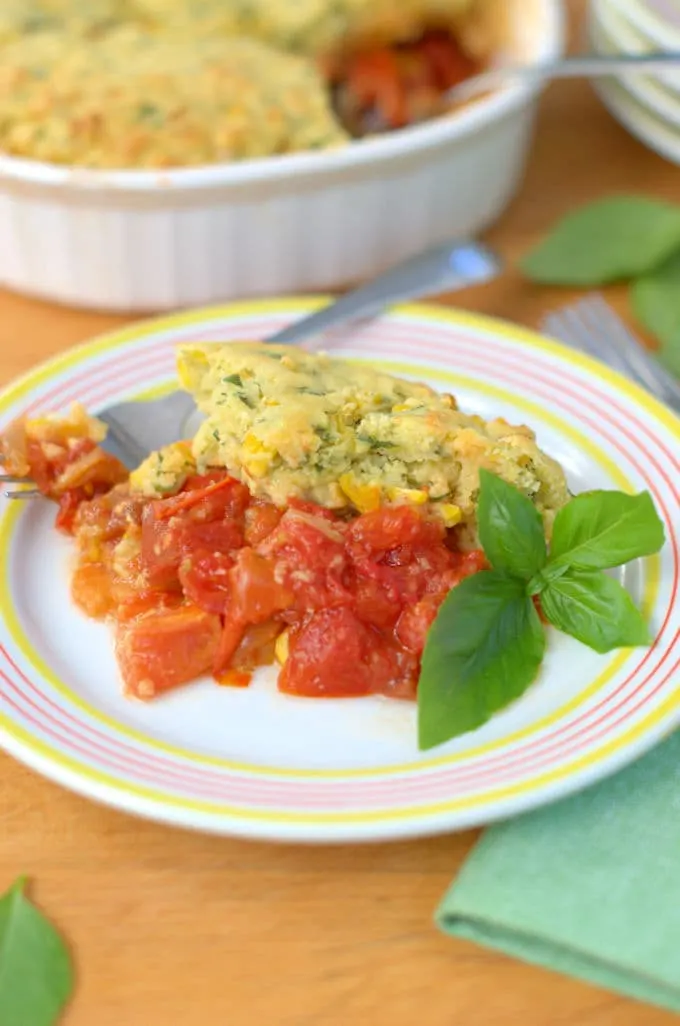 Much more forgiving than a pie or tart that requires a rolled dough, a cobbler is one of the simplest fruit desserts to bake.
What could be easier than piling fruit and sugar into a casserole dish, topping it with a simple batter or crumb topping and letting it bake.
Because it's meant to be homey and rustic – you just scoop and serve without worrying about having a perfectly pretty slice on the plate.
Scroll through the step by step photos to see how to make a savory Tomato Cobbler with cornbread topping: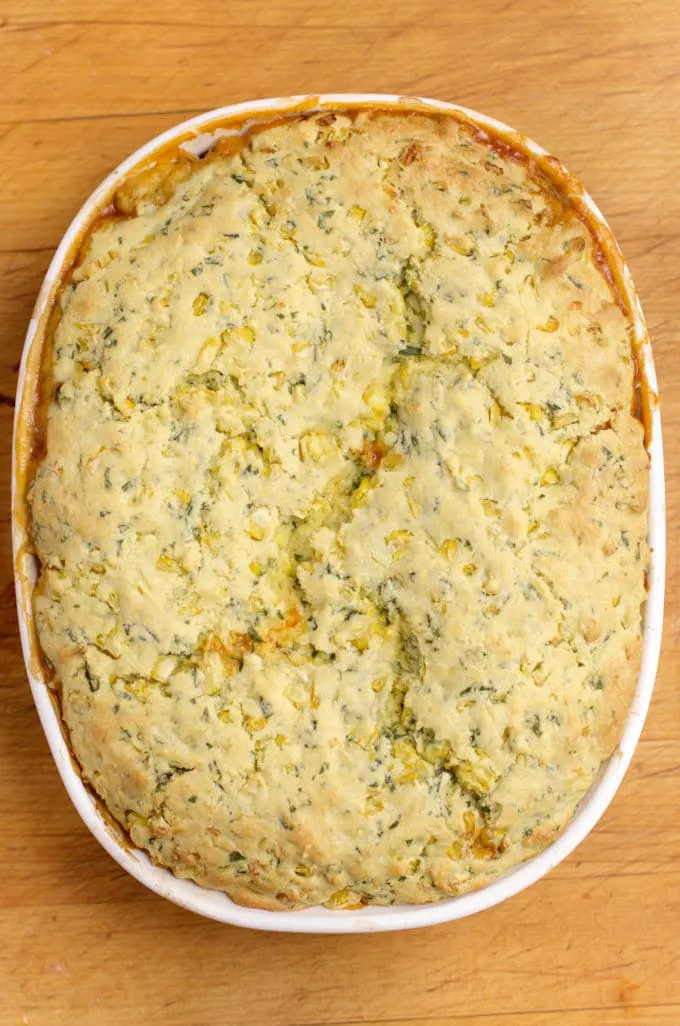 Tips for making a savory Tomato Cobbler with cornbread topping:
To avoid a soupy filling lightly salt the tomatoes to draw out some of the moisture.
Add the tomato juice to the caramelized onions, then cooked it all down to concentrate the flavors.
Of course, since this is a savory dish, there is no added sugar in the filling. The tomatoes and caramelized onions have plenty of natural sweetness.
You can add other ingredients according to your taste and what you've got available. Chopped olives, crumbled bacon or feta cheese would be tasty with the tomatoes and corn.
To adapt the cornbread for a savory dish there is just a hint of sugar , some chopped fresh basil and a little black pepper.
The fresh corn kernels add extra moisture. Frozen corn kernals would work fine as a substitute.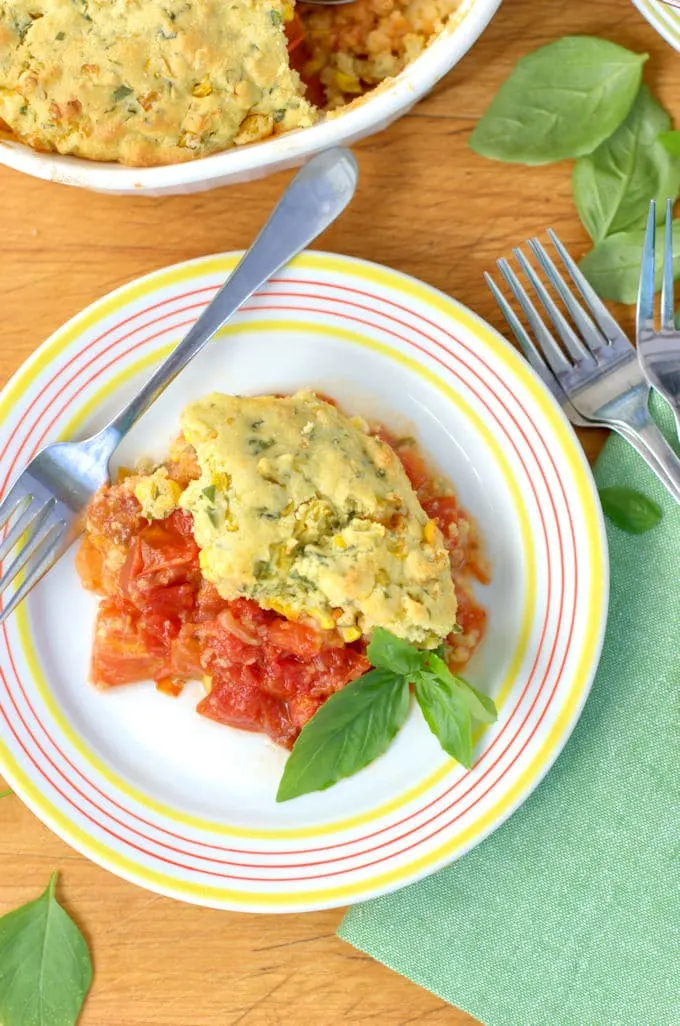 Mmm, it is delish. We enjoy this cobbler as a side dish with grilled chicken. But it could also be served as a main course for a light dinner or lunch.
I think this would be fabulous with a couple of eggs on the side for breakfast or brunch.
This one's a keeper.
If you love this recipe as much as I do, I'd really appreciate a 5-star review.
You might also like: