Silky Milk Chocolate Ganache has just 3 ingredients and comes together in mere minutes. Use it to make truffles, to fill a cake or as a glaze. The possibilities are endless.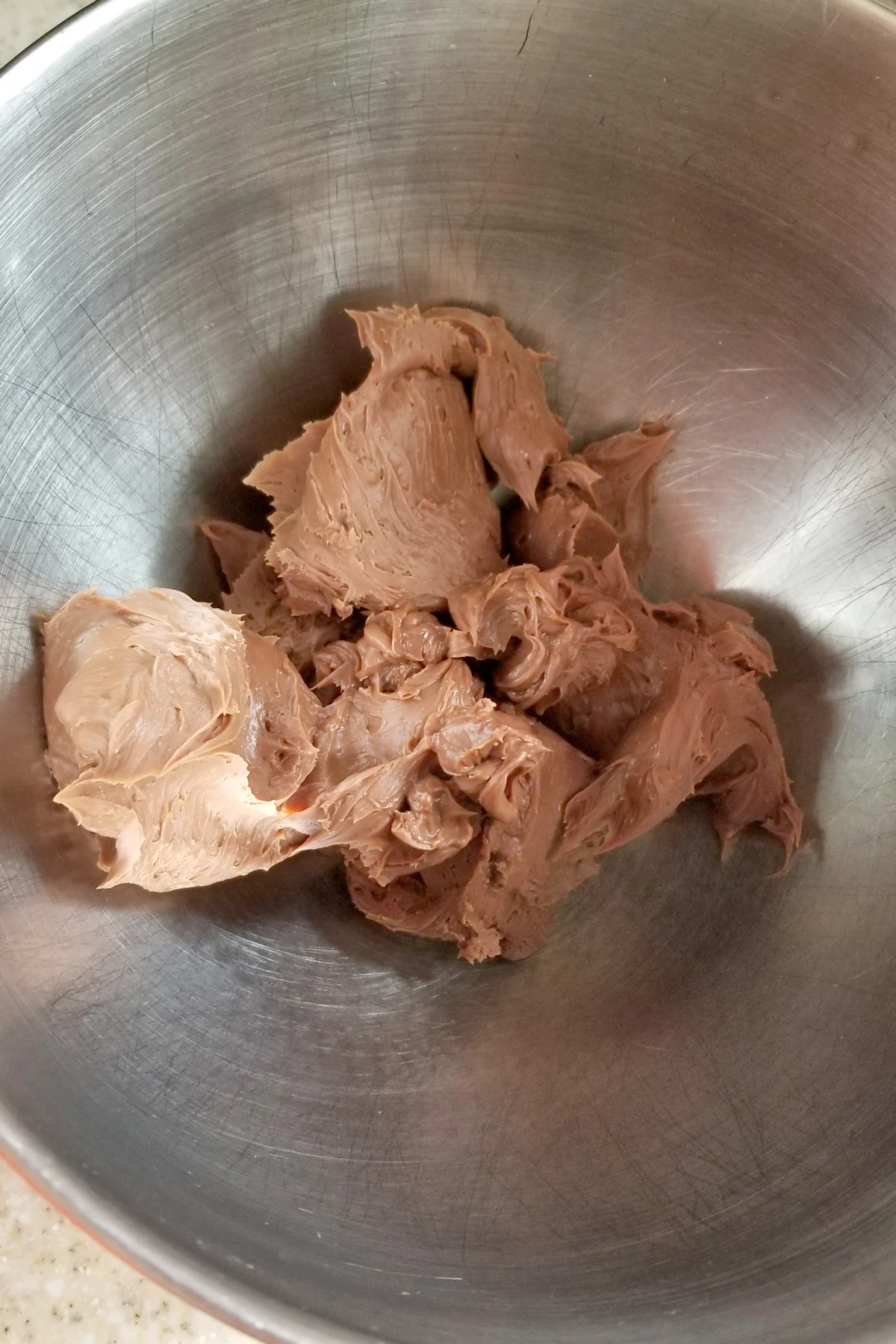 Can you use Milk Chocolate to make Ganache?
Yes! You can make ganache from milk chocolate or white chocolate. Because milk chocolate is softer than dark chocolate you must use less cream to make milk chocolate ganache.
I absolutely adore my dark chocolate ganache recipe. I think it's an essential recipe to have on hand for making desserts and pastries. But, much as I love dark chocolate, it is a very assertive flavor that pretty much takes over any dish.
Milk chocolate has a softer flavor than dark chocolate, thanks to the milk solids in the chocolate. This means Milk Chocolate Ganache has a more subtle chocolate flavor that has 1001 uses in the pastry kitchen.
How to make Milk Chocolate Ganache: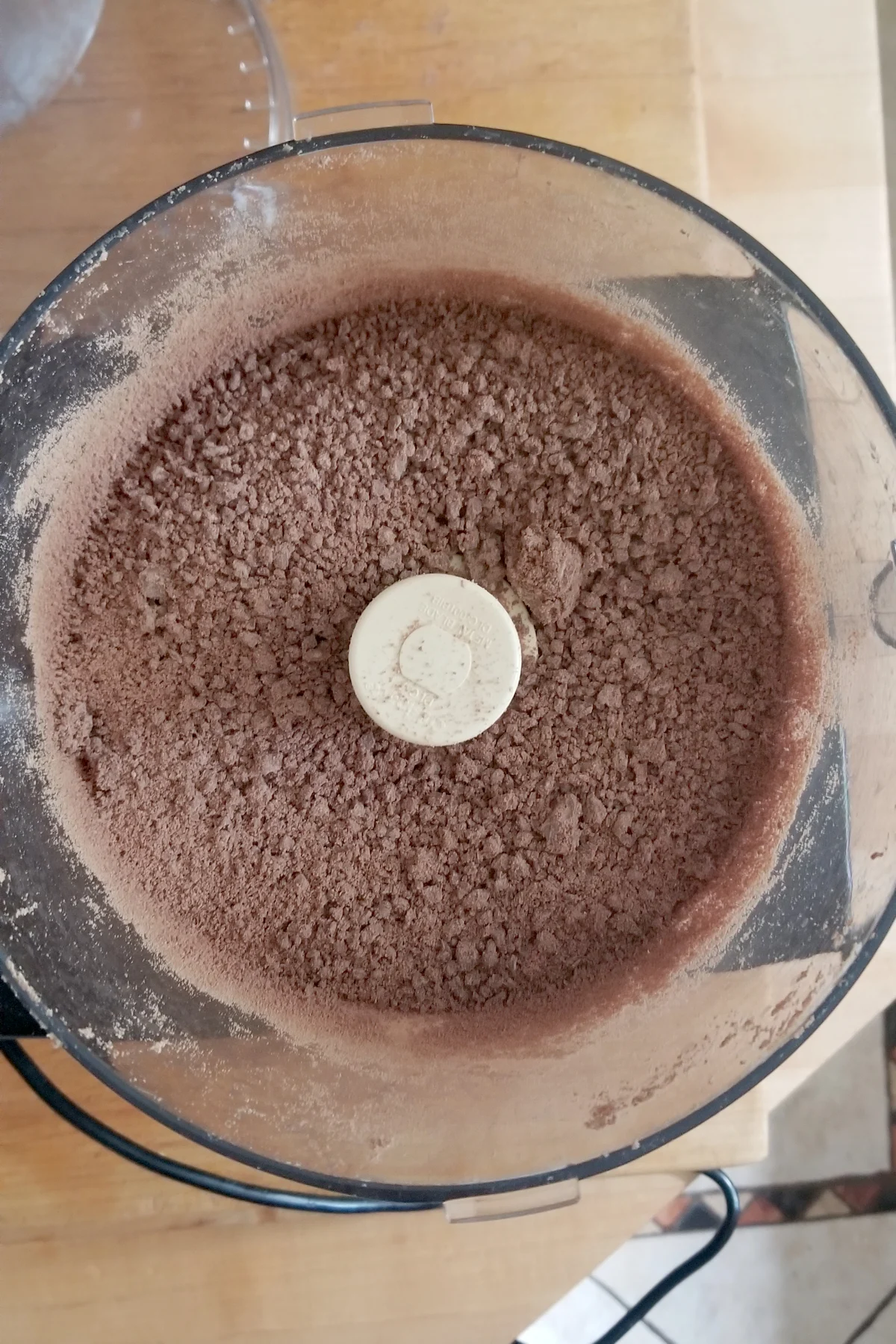 Step 1: Chop the milk chocolate in a food processor or with a serrated knife.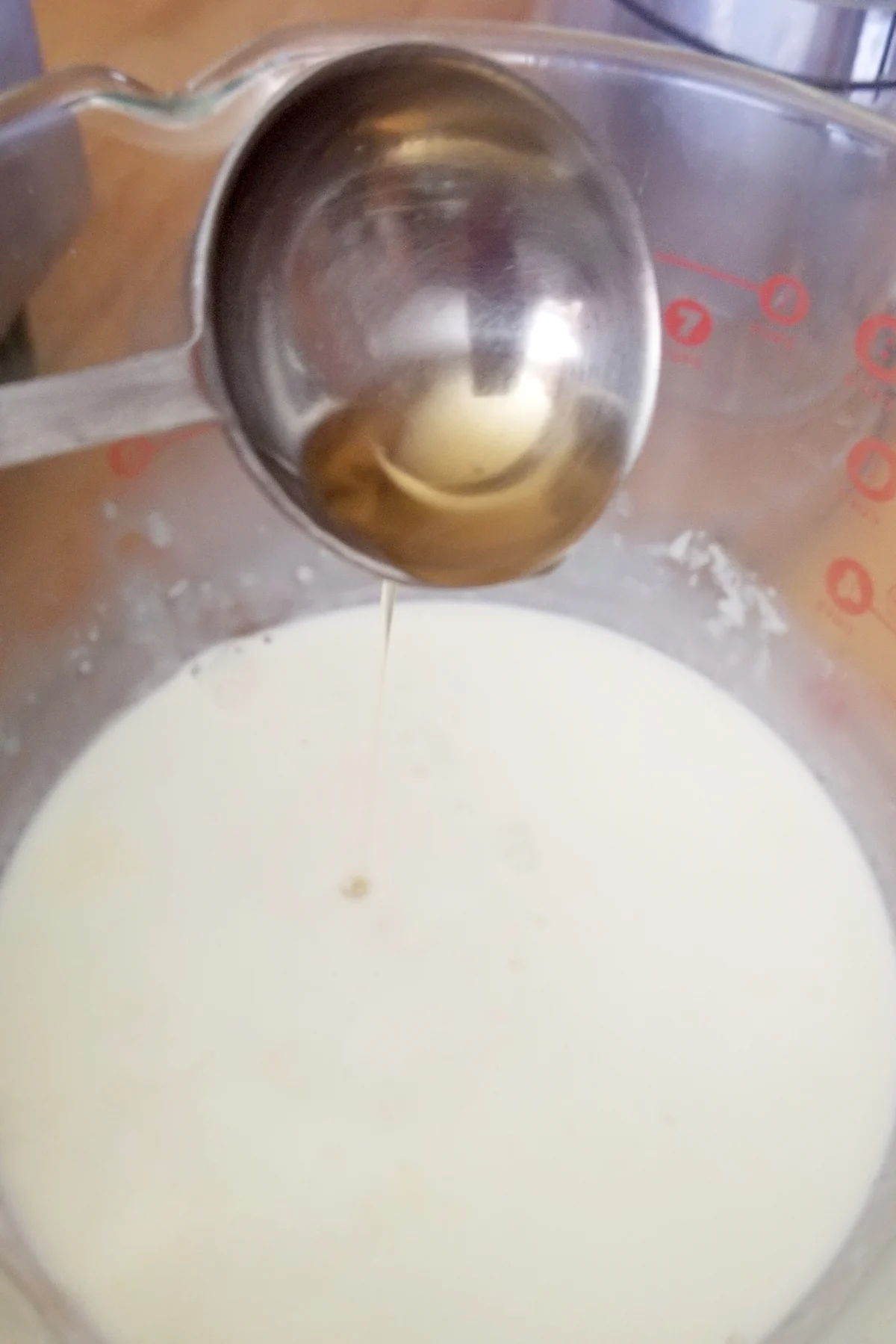 Step 2: Add the optional brandy to the heated cream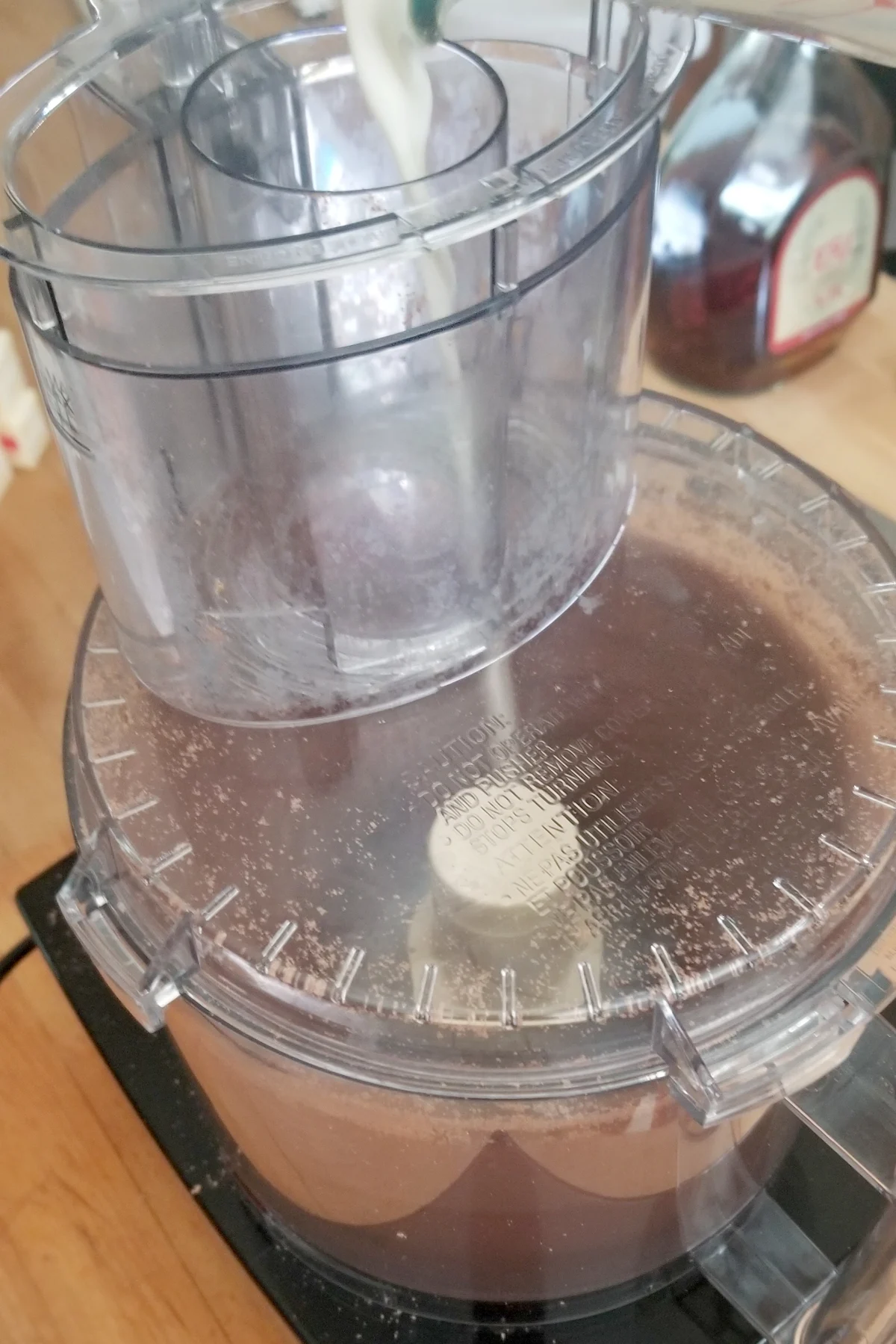 Step 3: With the food processor running, add the hot cream to the milk chocolate.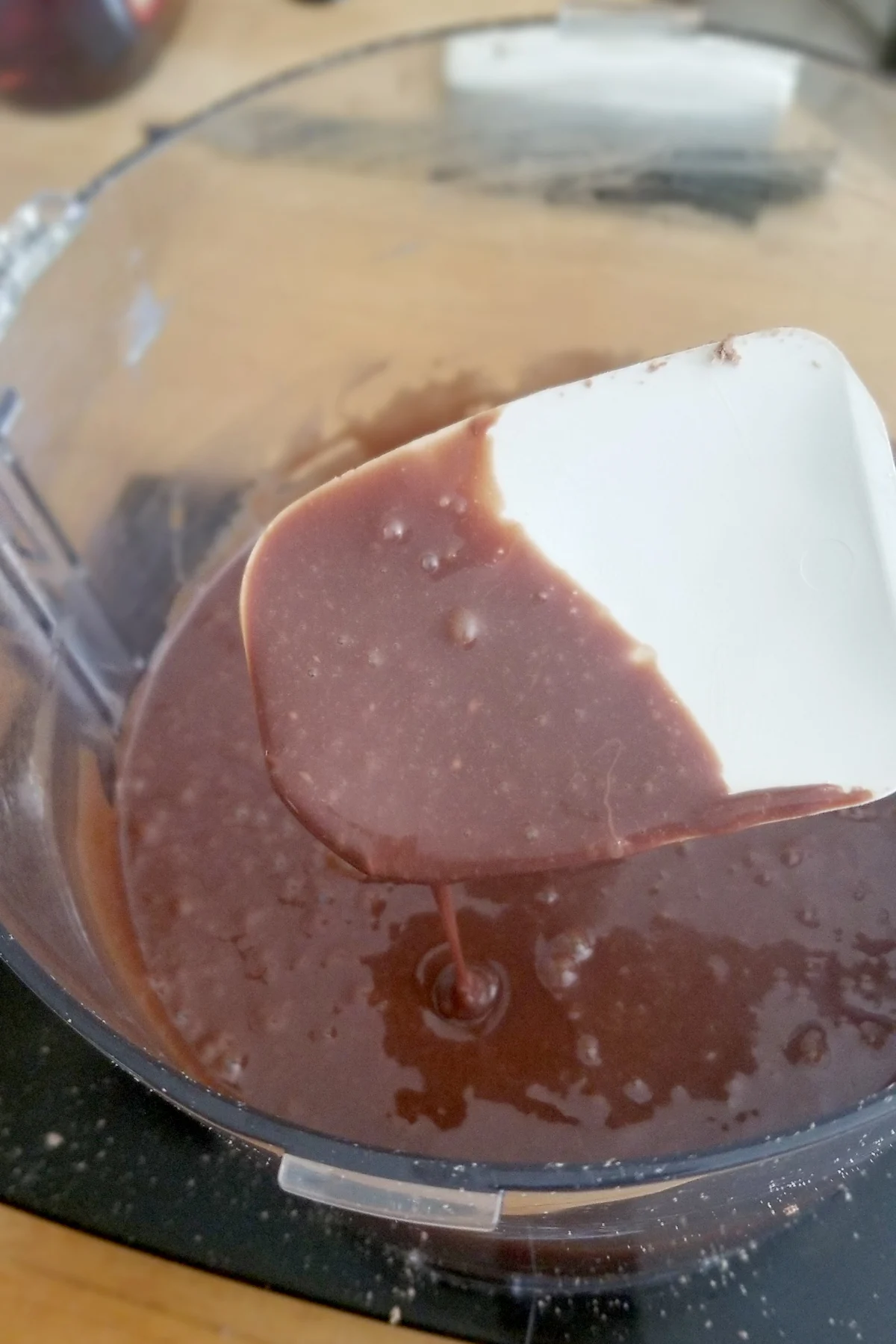 Step 4: Cool the ganache to completely at room temperature. You can then chill it or store it at room temperature for several days.
FAQs about Milk Chocolate Ganache:
Can I make ganache with any type of milk chocolate?
Your ganache will only be as good as the chocolate you use. Use a high quality chocolate that is made without stabilizers and additives. Save the Hershey bars for s'mores and the chocolate chips for cookies.

Look for milk chocolate made with cocoa solids, cocoa butter, sugar, milk and nothing else.
How long does milk chocolate ganache take to set?
The amount of time depends on the temperature of your room and how you want to use the ganache. If you want to glaze a cake it should be used while it's still slightly warm and flows like a liquid.

To make "whipped" ganache cool it to room temperature but make sure it's still quite soft. The ganache will firm up at it's whipped.

For making truffles chill the ganache until it's firm enough to be rolled into balls.
What's the best ratio for Milk Chocolate Ganache?
For milk chocolate ganache that will set up to firm but soft consistency I use 2x the amount of chocolate to heavy cream.
How can I use milk chocolate ganache?
Of course you can make truffles with chilled Milk Chocolate Ganache.

Because it's fairly soft, Milk Chocolate Ganache becomes incredibly airy and melts-in-your-mouth when it's whipped. Whip it up for a decadent and delicious cake frosting.

Milk Chocolate Ganache is the perfect filling for Chocolate Macarons and can be the base for lovely Layered Truffles.
Can I keep Milk Chocolate Ganache at room temperature?
Yes, if you want the ganache to remain soft, you can keep it at cool room temperature for a few days. After that it should be refrigerated or frozen for longer storage.
Can I freeze Milk Chocolate Ganache?
Yes, ganache can be frozen for up to 3 months.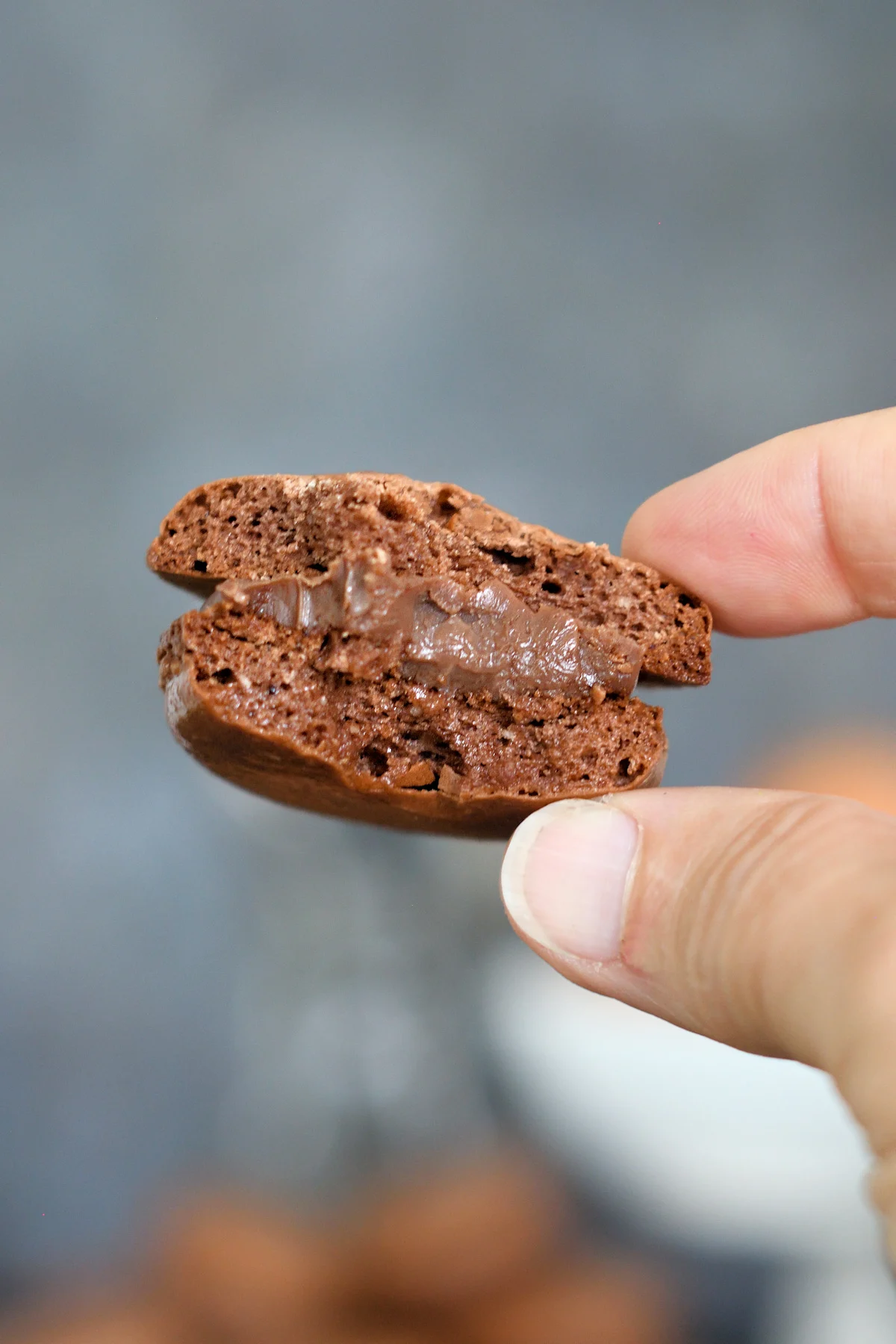 If you love this recipe as much as I do, I'd really appreciate a 5-star review.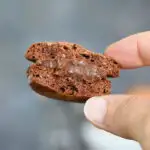 Print Recipe
Milk Chocolate Ganache
Silky milk chocolate ganache can be used to make truffles, fill a cake or tart and glaze any number of pastries. The recipe makes about 2 cups.
Ingredients
16

oz

Milk Chocolate

8

oz

heavy cream

(1 cup)

1

tablespoon

brandy

(optional)
Instructions
Chop the chocolate into small pieces, none larger than 1/2" or chop roughly and finish chopping in a food processor.

Pour the cream into a microwave safe bowl and heat until just below the boiling point. You want to get the cream as hot as you can without it boiling over. The time will depend on your microwave.

Pour the cream over the chocolate, add the optional brandy.

Do not stir for 1-2 minutes to allow the chocolate to begin melting.

Stir with a wooden spoon, trying not to incorporate any air, until all the chocolate bits are melted or, if using the food processor, run the processor for 20-30 seconds until the chocolate is melted.
As an Amazon Associate and member of other affiliate programs, I earn from qualifying purchases.
Notes
Store at room temperature 1-2 days, in the refrigerator for a week or freeze for 2-3 months.
Nutrition
Serving:
1
oz
|
Calories:
130
kcal
|
Carbohydrates:
12
g
|
Protein:
1
g
|
Fat:
10
g
|
Saturated Fat:
6
g
|
Polyunsaturated Fat:
1
g
|
Monounsaturated Fat:
3
g
|
Cholesterol:
13
mg
|
Sodium:
7
mg
|
Potassium:
62
mg
|
Fiber:
1
g
|
Sugar:
10
g
|
Vitamin A:
139
IU
|
Vitamin C:
1
mg
|
Calcium:
11
mg
|
Iron:
1
mg