This classic Sherry Trifle is made with layers of delicate ladyfinger cookies, raspberry preserves, homemade vanilla custard, plenty of sherry-wine, and mounds of vanilla whipped cream. Edible holly berries and leaves are the perfect decoration for an elegant Christmas dessert.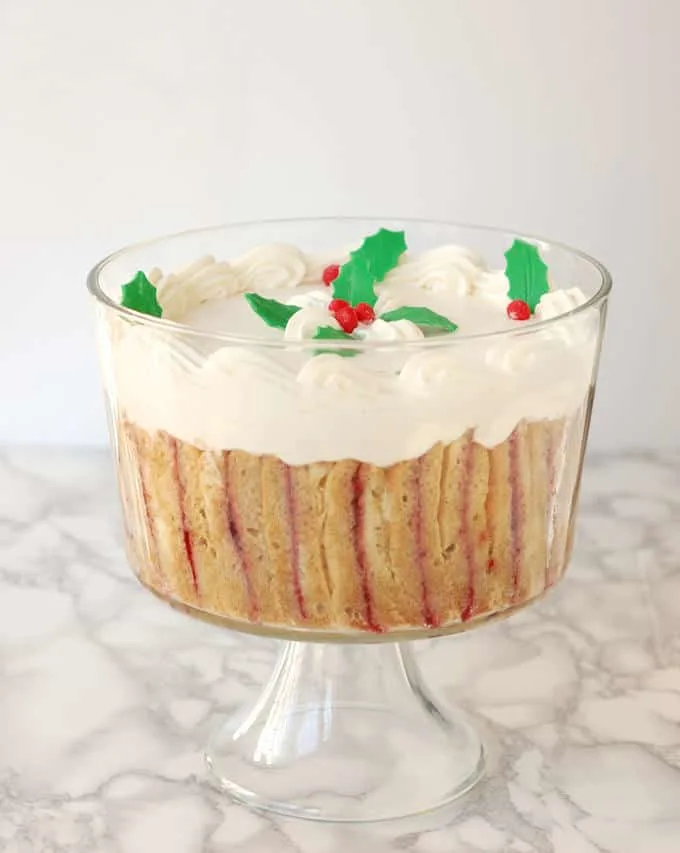 I've been making this Sherry Trifle for years and years, and it's my absolute favorite version of the classic holiday dessert.
Typically, trifle is made in layers. Usually you'll find layers of fruit or jello, some sort of sponge cake, a layer of custard and it's always topped with whipped cream.
Of course there are also a million riffs on trifle, with everything from chocolate pudding to crushed cookies thrown into the mix.
Tips for making a great Sherry Trifle:
However it's put together, trifle is always served in a pretty glass bowl to show off the layers. My trifle bowl has a capacity of a little more than 12 cups. If you have a smaller serving bowl you can reduce or halve the recipe.
Instead of fresh fruit or jello, use seedless raspberry jam for the fruit element. The acidity and concentrated fruit flavor are wonderful and the preserves don't make the dish too gloppy.
For the cake element use homemade ladyfinger cookies. Ladyfinger cookies seem so delicate, but they're really super-absorbent little sponge cakes. The ladyfingers absorb the sherry, and they meld with the soft custard to bring all the flavors together.
For a special presentation, sandwich the ladyfingers with the preserves, then cut them into strips to line the sides of the dish. This creates a pretty red and white stripe design that shows through the glass bowl.
Don't try to serve this dish too soon after assembling or it will be soupy. The ladyfingers need time to do their job.
This is a great dessert to make ahead because it needs several hours or, even better, a full night in the refrigerator. I served the trifle in the photo about a day and a half after it was put together and the texture was just perfect!
Scroll through the process photos to see how to put together a Classic Sherry Trifle: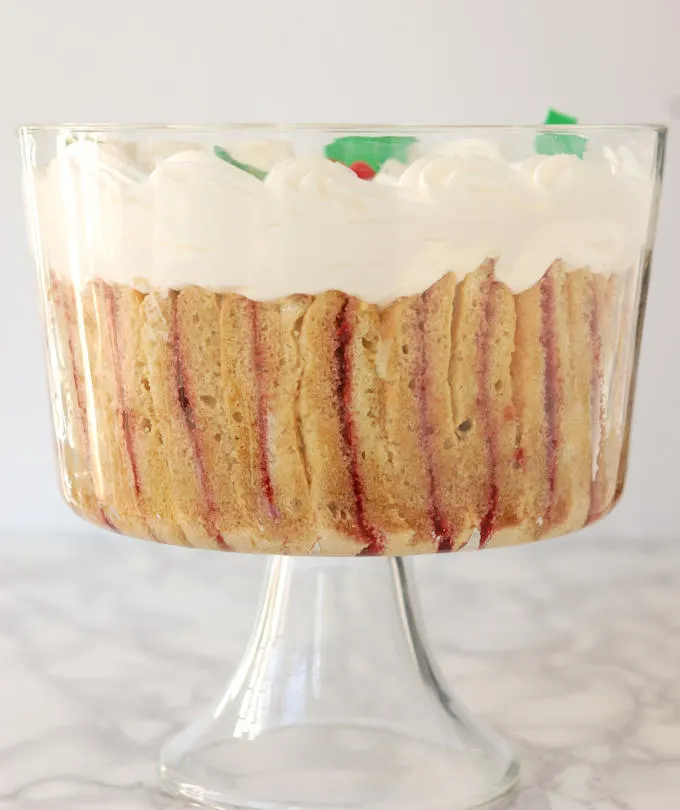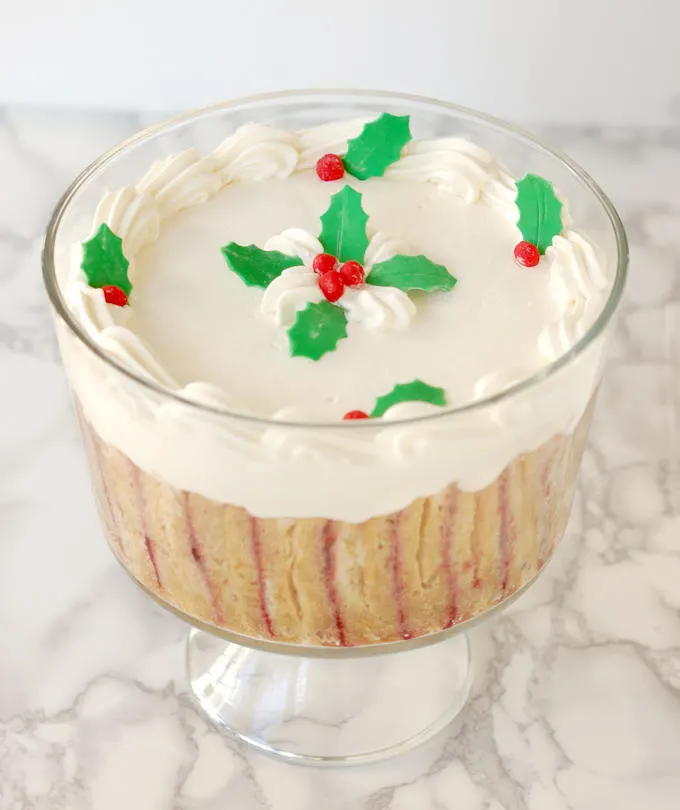 If you love this recipe as much as I do, I'd really appreciate a 5-star review.