Once you make these Sourdough Waffles with whole grain, you'll never go back to baking powder waffles again. Looking for a weekend breakfast or brunch recipe? Not anymore.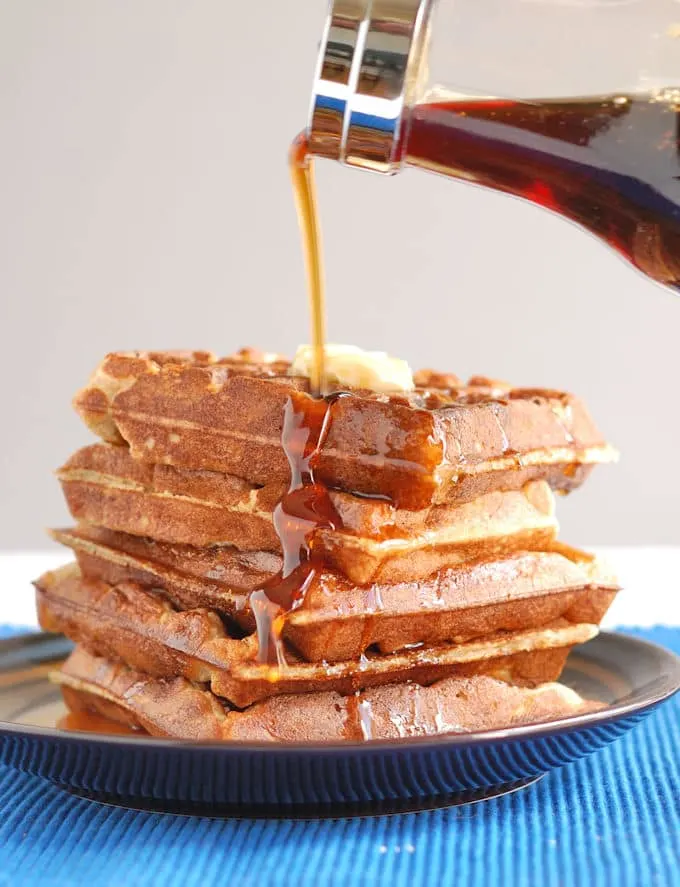 Nothing is better for breakfast than hot and fresh waffles dripping with real maple syrup and maybe a pat of melting butter.
But waffles must be eaten the minute they come off the waffle iron for maximum crunch. So I almost never order them out because they almost always disappoint.
But why would you want to go out for breakfast when you can make these lovelies in the comfort of your own kitchen? They're crisp and light yet substantial.
Even though I'm a baker by profession, I'm definitely not a morning person. If you're like me and prefer the least amount of work first thing in the morning, you'll love this recipe.
Make the sponge the night before, then it takes about a minute to finish mixing the batter in the morning.
If you don't have one, check out my post to learn How to Make a Sourdough Starter. Then check out my system to Feed and Maintain Sourdough Starter.
Why Sourdough Waffles are better than regular waffles:
Make your sponge the night before with the unfed starter and the sponge will be active and ready to mix by the time you wake up hungry for breakfast.
The sourdough starter and whole grains give the waffles a great bread-like chew.
A little baking soda is added to react with the buttermilk in the batter.
The baking soda gives the waffles a last minute lift for lightness.
For maximum lift use the batter as soon as the baking soda is mixed in because the reaction happens upon mixing, not in the heat of the waffle iron.
Serve them hot off the iron or hold them in a 200°F oven if you prefer to serve them all at once.
The waffles freeze beautifully so extras can be placed in a freezer bag for another day. Just pop them in the toaster whenever the mood strikes.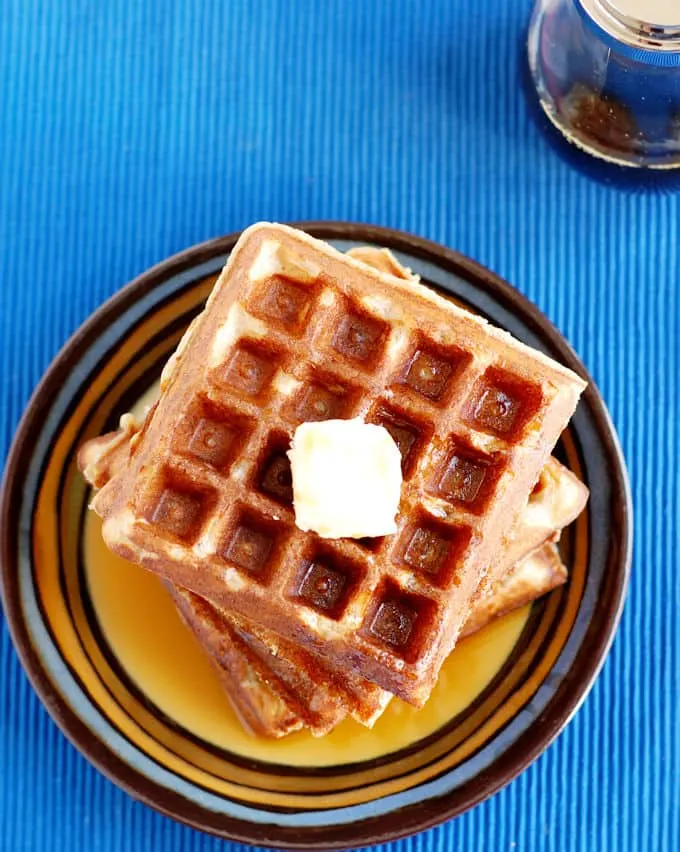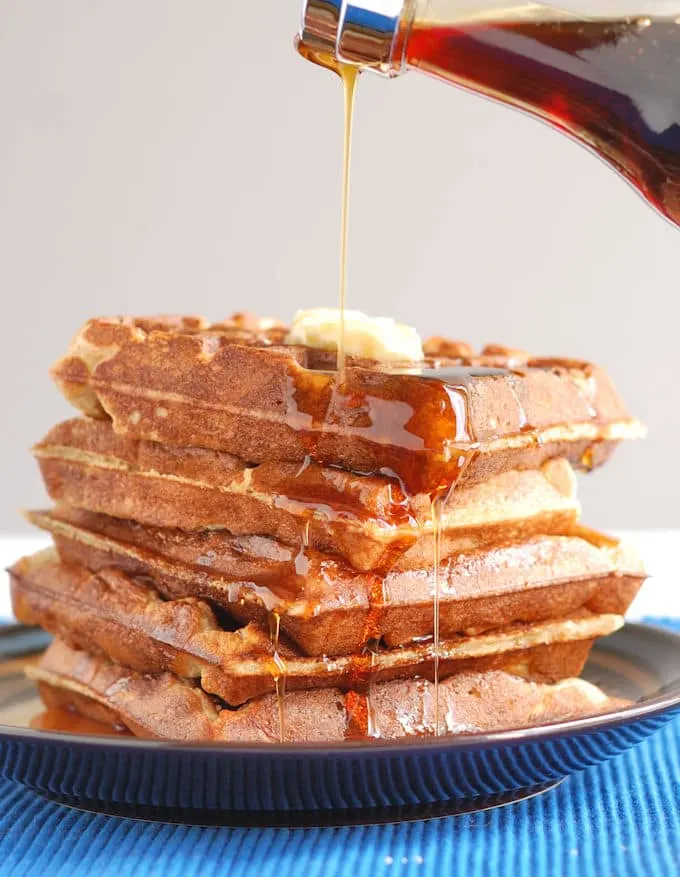 Serve these Whole Grain Sourdough Waffles with real maple syrup. I'm a fan of Grade B Maple Syrup's strong flavor (it's sometimes called Grade A extra dark).
For another sourdough breakfast treat, try these Sourdough Pancakes.
I know you hate to throw away that sourdough discard. Check out these recipes that use sourdough discard.
Since you've got your starter fed, check out the entire list of My Best Sourdough Recipes. Have fun!
If you love this recipe, I'd appreciate a 5-star review!
You might also like: