These Breakfast Calzones are hearty and savory, stuffed with chorizo, peppers, onions and a fried egg. You can adapt the ingredients to use your favorites.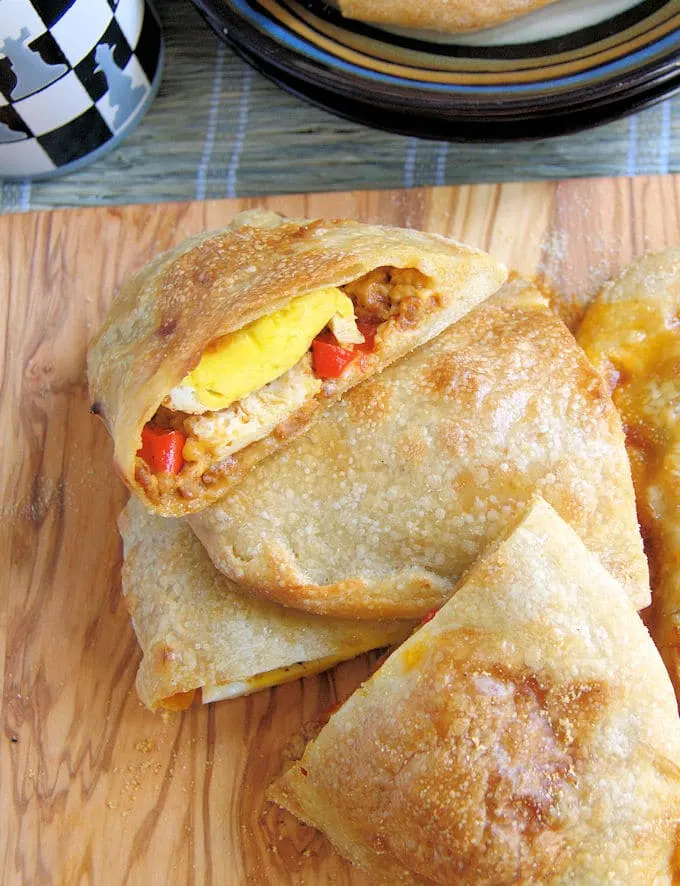 Cut the pizza dough into 8 equal portions.
I've included my recipe for pizza dough at the bottom of the post, but you can use pre-made pizza dough, of course. Make the pizza dough according to the recipe, allowing it to rise once, and then proceed with this recipe.
Use your imagination and whatever you have available to adapt the flavors to your family's taste. I used Chorizo sausage because my husband loves it, but you could use breakfast sausage if you want a less spicy filling. Omit the jalapeno if you don't want the heat, or use a Habanero if you really love spicy food. That's a breakfast that will wake you up!
Scroll through the step by step photos to see how to make Breakfast Calzones?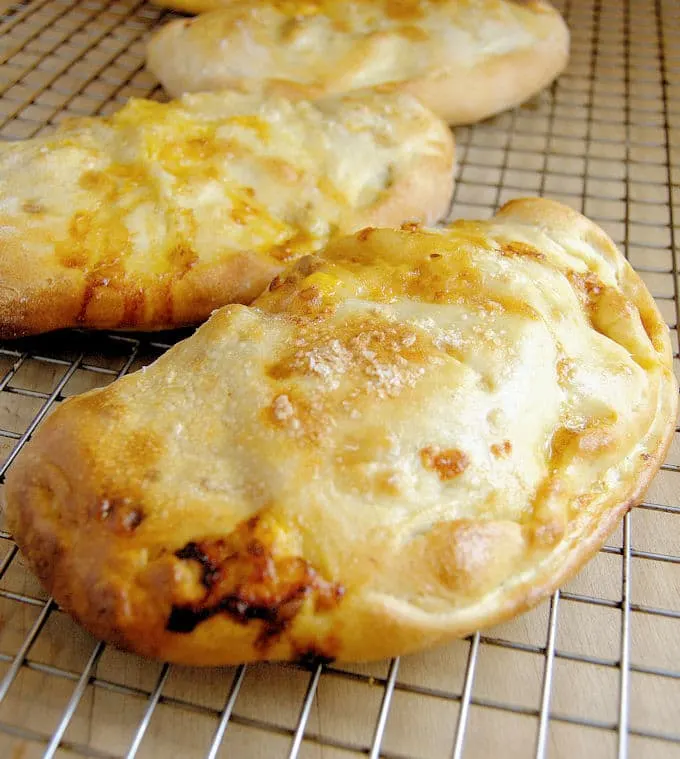 The recipe makes 8 calzones. If you don't need that many you can halve the recipe or make the full recipe and freeze extras for later.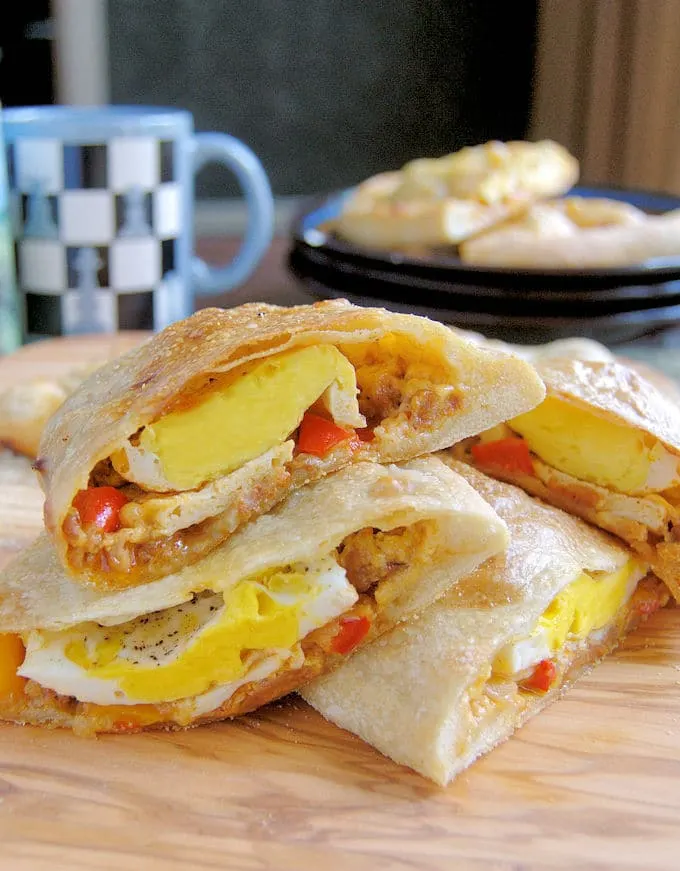 If you love this recipe, please consider leaving a 5-star review.
You might also like: