Meyer Lemon Bars! Buttery shortbread is topped with zesty and floral Meyer lemon custard for a slight twist on the classic American treat.
A good lemon bar is one of life's little perfections; the buttery shortbread, the soft, tangy filling and that little sprinkle of sugary goodness on top.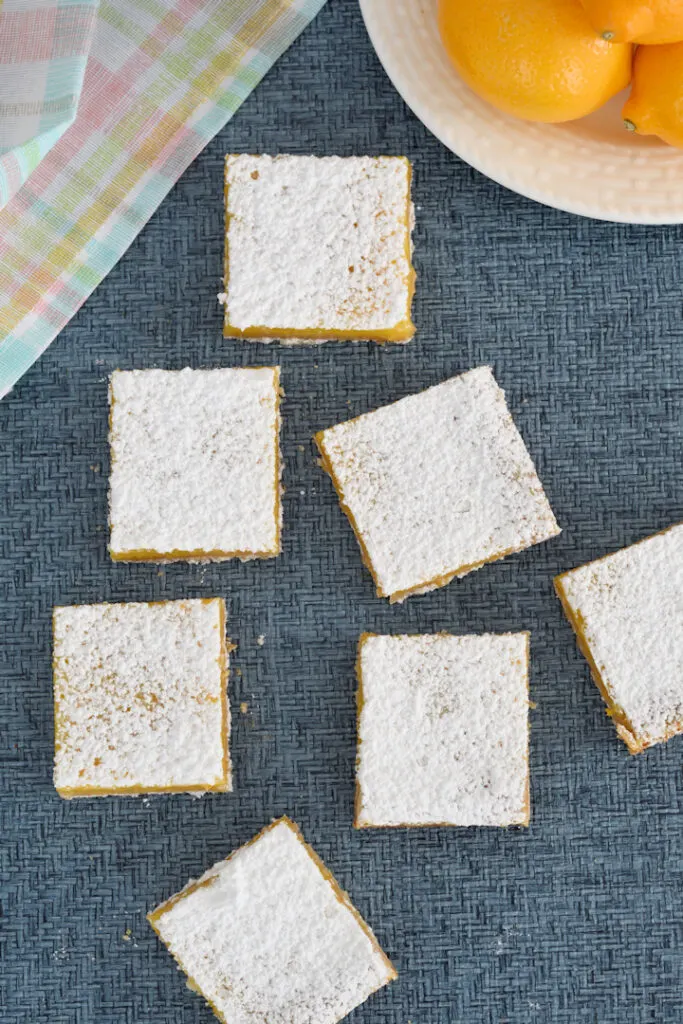 While you can't improve on perfection, it's fun to switch things up from time to time.
I absolutely adore the special flavor of Meyer Lemons, but you could certainly make this recipe using regular lemons.
If you do use regular lemons, taste the custard after you mix it to see if you should add a smidge more sugar. Meyer lemons are a bit sweeter than regular lemons.
Oh, and you should definitely try this recipe for Blood Orange Bars when blood oranges are in season.
Scroll through the step by step photos to see how to make Meyer Lemon Bars: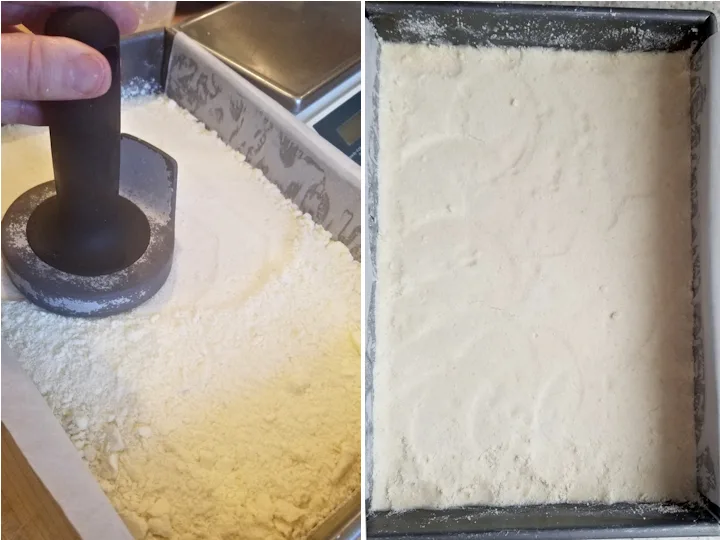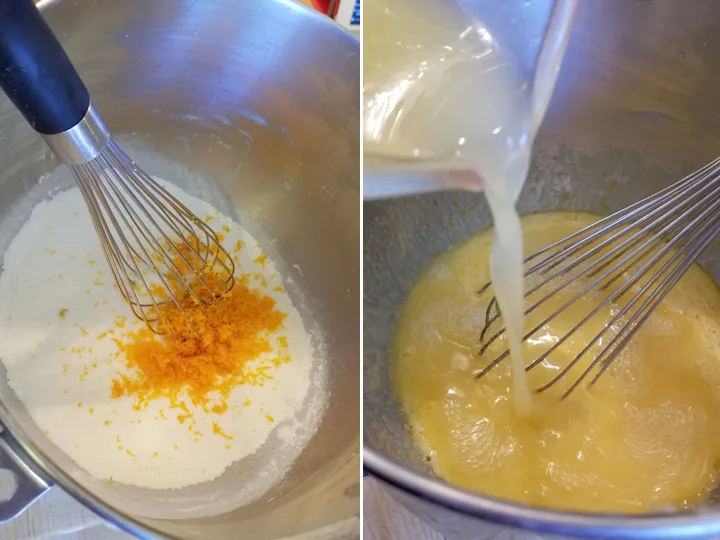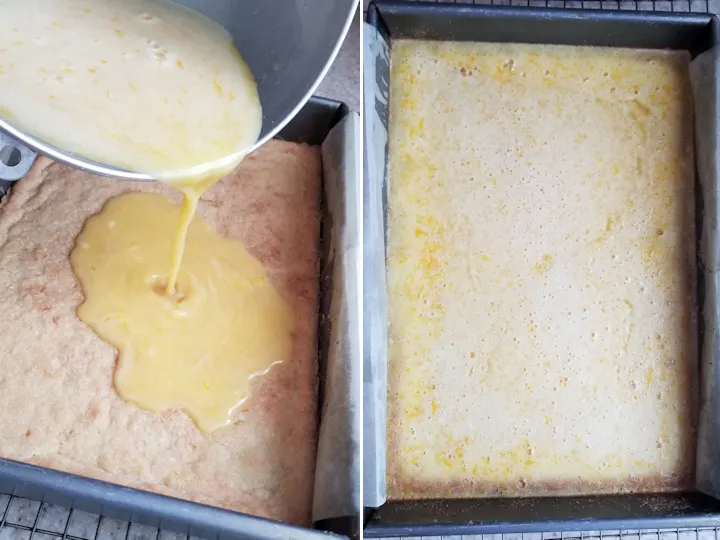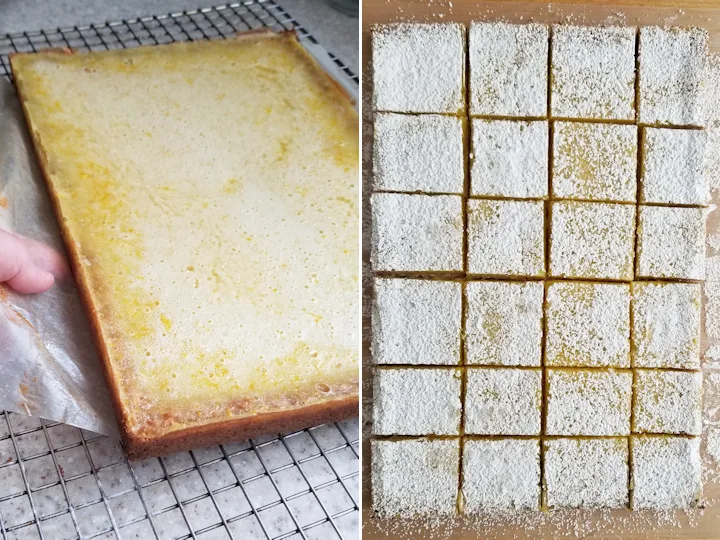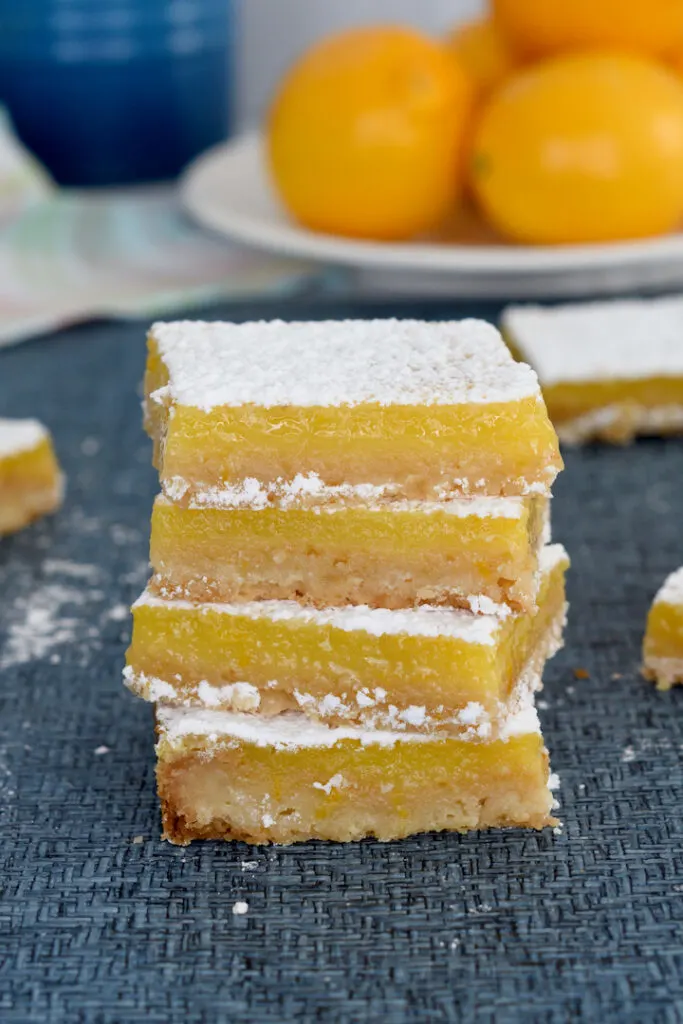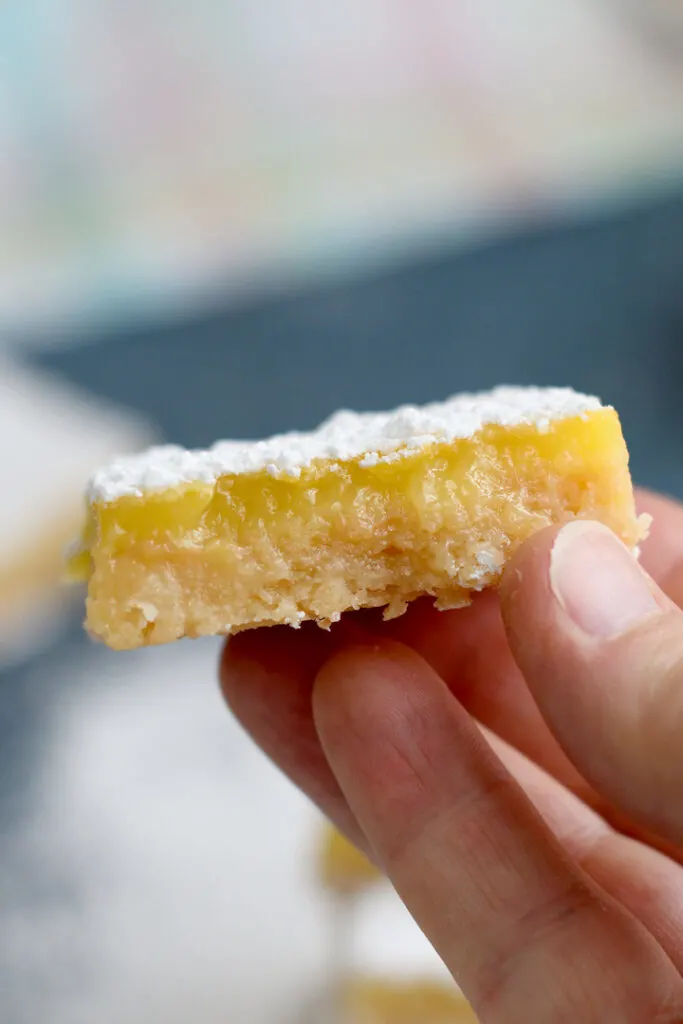 Here are two more recipes that use Meyer Lemons: Meyer Lemon Olive Oil Cake and Meyer Lemon Shaker Pie.
You can adapt my recipe for Lemon Curd (or yolks only lemon curd) using Meyer lemons instead of regular lemons.
If you love this recipe as much as I do, I'd really appreciate a 5-star review.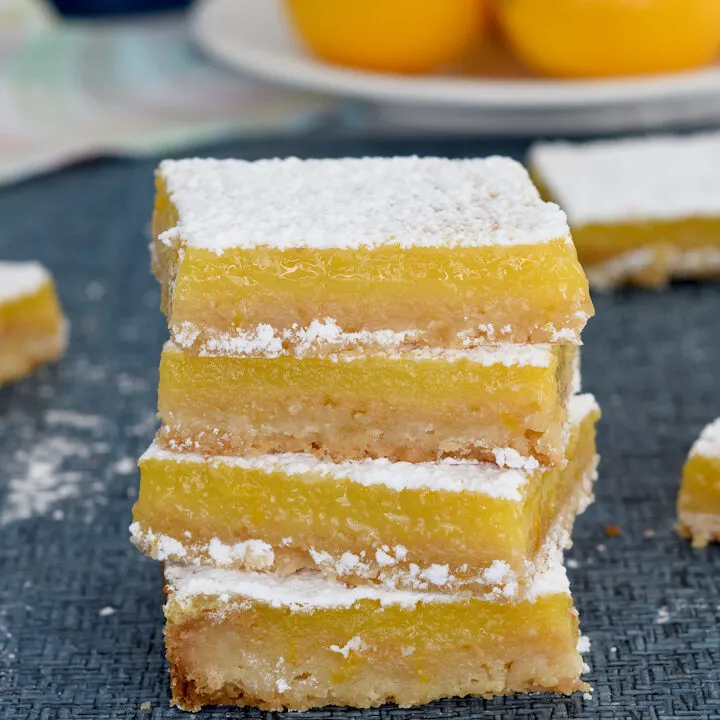 Meyer Lemon Bars
Total Time:
1 hour
5 minutes
Meyer Lemon Bars! Buttery shortbread is topped with zesty and floral Meyer lemon custard for a slight twist on the classic American treat.
Ingredients
For the Crust:
2 cups (10 oz, 280g) all purpose flour
1 cup (8 oz, 225g) granulated sugar
1/2 teaspoon salt
1 cup (8 oz, 225g) unsalted butter, room temp
For the filling
1 1/4 cups (10 oz, 280g) granulated sugar
3 tablespoons (1 oz, 28g) all purpose flour
Zest from 2 Meyer lemons, grated very fine
1/4 teaspoon salt
4 large eggs
1 cup (8 oz, 240ml) fresh Meyer lemon juice (about 6 lemons)
Instructions
Preheat oven to 375°F. Lightly butter a 13 x 9 baking pan. Line the pan in one direction with a sheet of parchment paper. Make the paper long enough that it goes up and over the two sides. You'll use the excess parchment to lift the bars out of the pan after they cool.
For the Crust
Combine the flour, sugar and salt in a mixer bowl. On low speed, add the butter or mix in the butter with your fingers. Increase the speed to medium and mix until the butter is incorporated. The mix will look powdery, but if you grab a handful and squeeze it together it will form a large clump.
Dump the mix into the pan and compact into an even layer, making sure to get the corners. I use the flat side of a meat tenderizer to press it into place. You can also use your hands or the bottom of a measuring cup. Bake until golden brown, 15-20 minutes.
When you take the pan out of the oven, press down any puffy spots to create a flat layer. Reduce oven temperature 325°F.
For the Filling:
In the same bowl used to mix the crust, whisk together the sugar, flour, grated zest and salt. Add the eggs and whisk until combined. Add the lemon juice and whisk to combine.
Pour the filling onto the warm crust and bake until the custard is set, about 20 minutes. Give the pan a little shake and if the custard doesn't jiggle, it's ready. Cool to room temp in the pan.
Use the parchment paper to lift the bars onto a cutting board. Peel back the edges of the paper. Sift an even layer of confectioner's sugar over the surface and cut into 24 squares.
Wipe the blade of the knife with a damp cloth between cuts to get cleaner edges.
Lift the bars off the paper and onto a serving platter.
Recommended Products
As an Amazon Associate and member of other affiliate programs, I earn from qualifying purchases.