You can make classic Cherry Cordials at home. Cherries, Kirschwasser, and dark chocolate come together for the ultimate candy treat. Learn how to make the real cordial-syrup filling.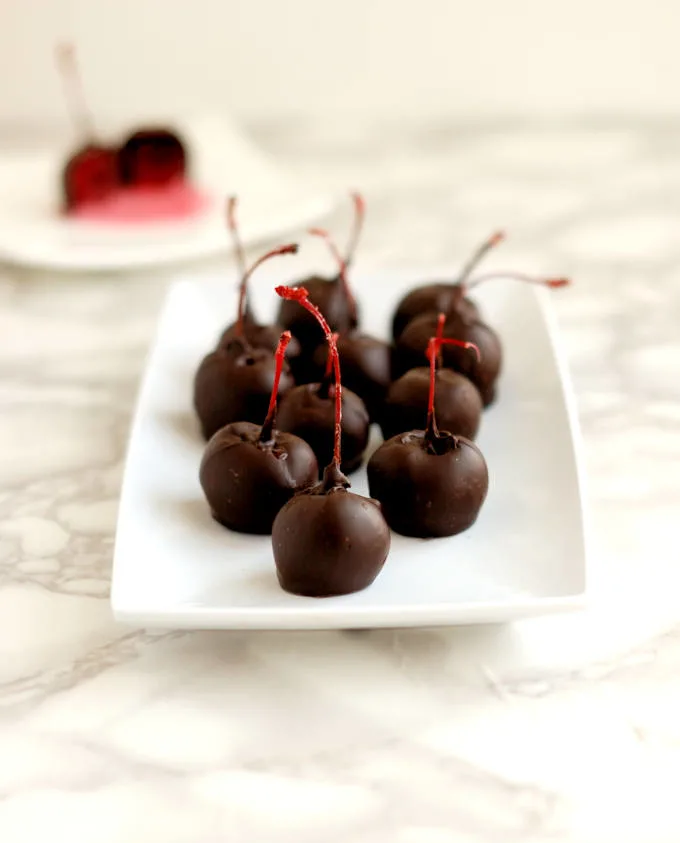 When you bite into a true Cherry Cordial candy you get the snap of real chocolate and a burst of sweet and slightly boozy syrup.
Admittedly, this is a bit of a fussy recipe. Homemade candy will take a little time and attention to get it just right. But, if you're going to put the time in to make these gems from scratch, you might as well use real chocolate and create the oozy syrupy center that sets this candy apart.
But, if you really want to take a little bit of a shortcut, you can skip the chocolate tempering process by using "candy melts" or "coating chocolate". I think real chocolate is worth the extra work, but I'm not the recipe police, so take the shortcut if you are so inclined!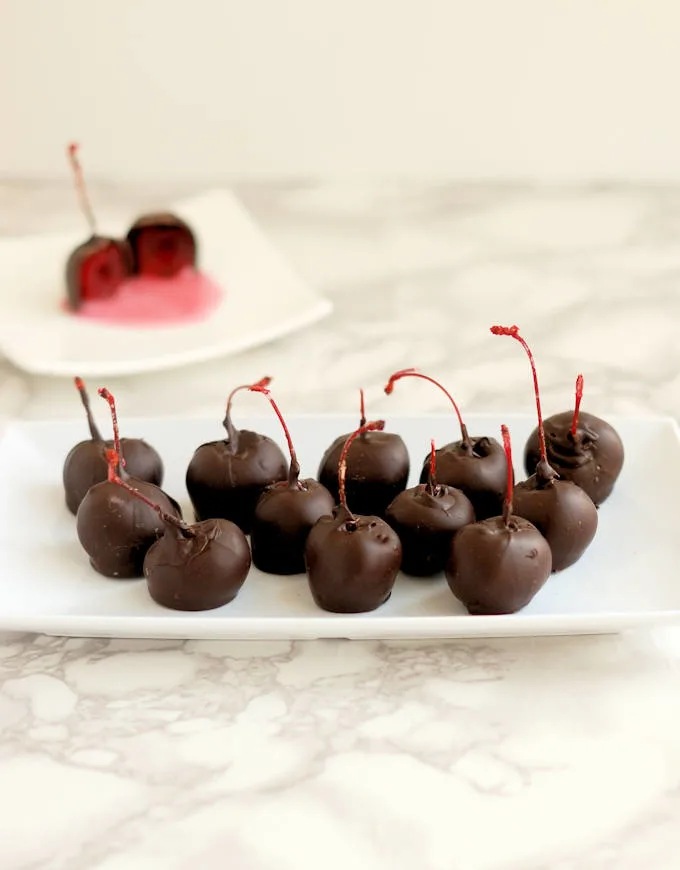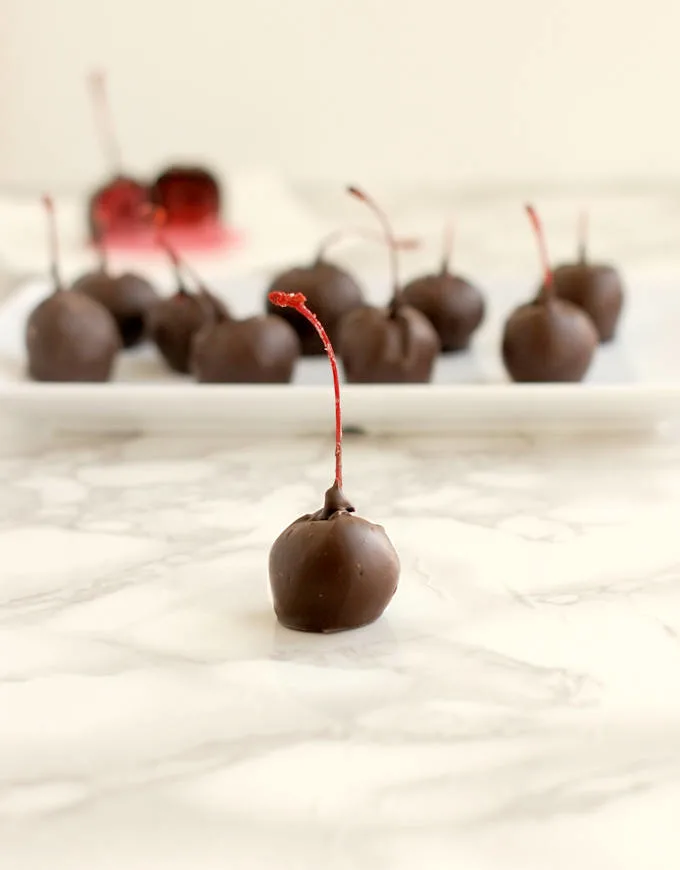 Tips for making real Cherry Cordials at home:
Soak the cherries in liquor and make the fondant the day before making the candies.
The alcohol in the Kirschwasser is what turns the fondant into a syrup. If you don't want to use alcohol, add 1/4 teaspoon Invertase to the fondant. The invertase will break down the crystals in the fondant, turning it into a syrup just like the alcohol does.
Try to wait 2-3 days before serving the Cherry Cordials. This time is needed for the fondant to become a syrup.
I truly believe the candies taste best made with real chocolate. But the chocolate must be "tempered" for the best texture. If you want a shortcut, you can use "candy coating" or "coating chocolate" which does not need to be tempered.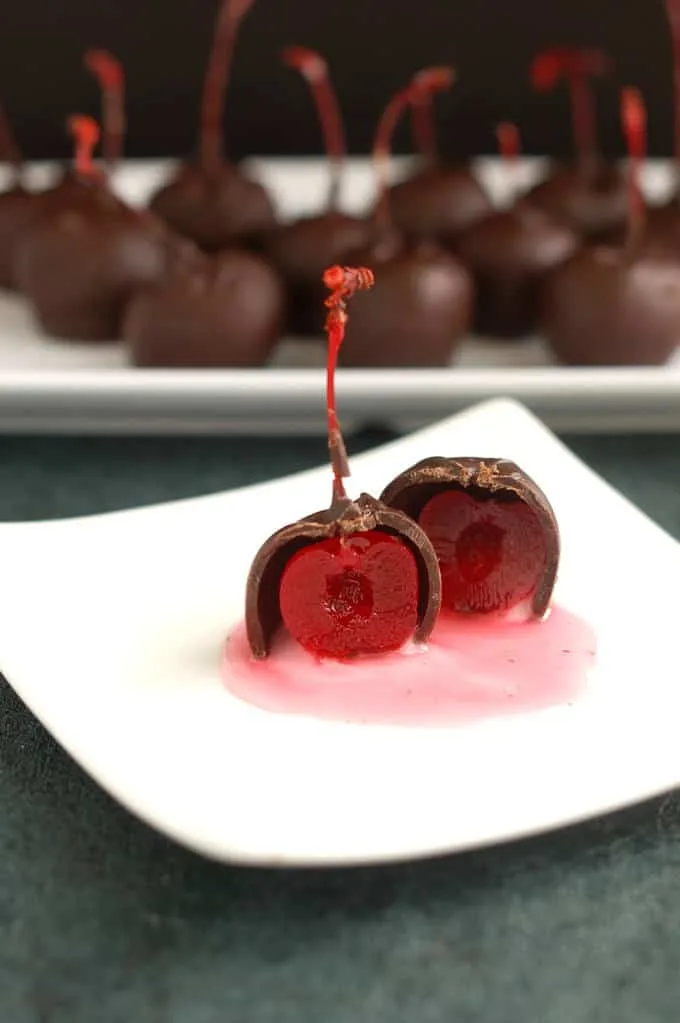 Watch the recipe video to see how to make Cherry Cordials:
You might also like: