This Plum Galette is beautiful in it's simplicity. It's like the "little black dress" of tarts. The delicate walnut pastry makes this a crave-worthy treat.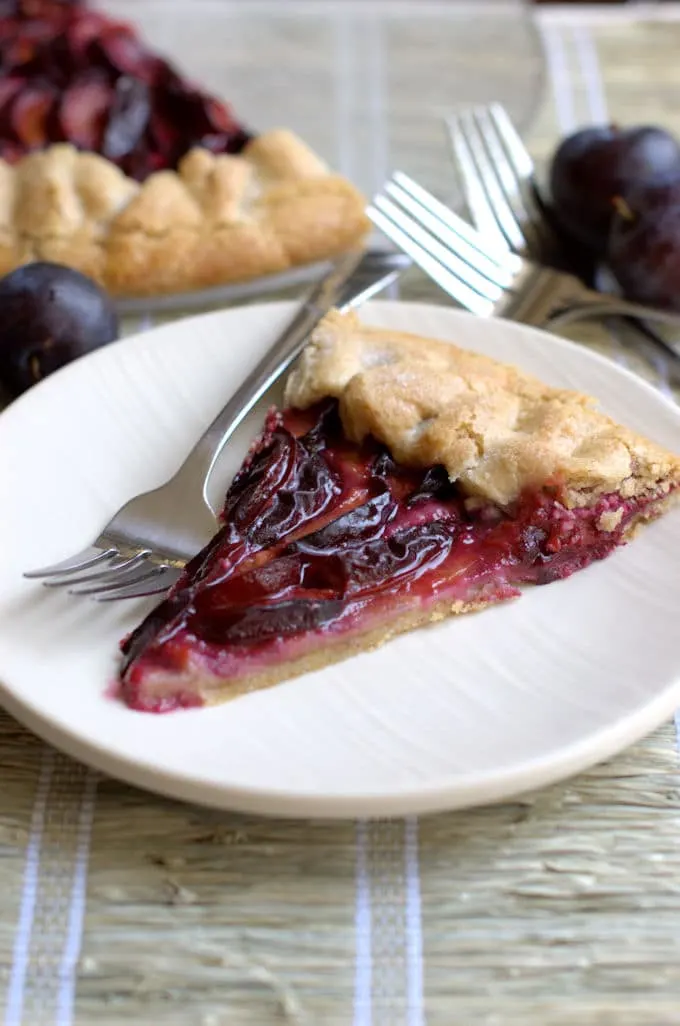 This recipe was inspired by a perfect little gem of a tart I enjoyed on my very first trip to Paris.
That tart was nothing more than a slender wedge of sweet plums baked in a crust, with no other filling or embellishments. It was absolutely perfect in it's simplicity and the memory of that elegant tart stays with me to this day.
How to make a Plum Galette with a Walnut Crust:
My plum galette is made with a buttery walnut crust, which is just perfect with the sweet juicy plums.
It is a tender crust that can be a little tricky to roll. After it's baked it stays soft so should be handled gently to avoid breaking the crust.
Since a galette is meant to be rustic there's no shame in just serving it from the baking pan.
You can use the parchment paper lining to transfer the tart and then just cut away the excess paper.
If you have a flat serving tray you can slide it under the tart and lift it off the baking paper.
If you want a slightly dressier presentation you can press the dough into a fluted tart pan with a removable base.
You can make the tart with pie crust or short dough if you don't like nuts or if you prefer to work a more resilient dough.
Click through the step by step photos to see how to make a Plum Galette with a walnut crust: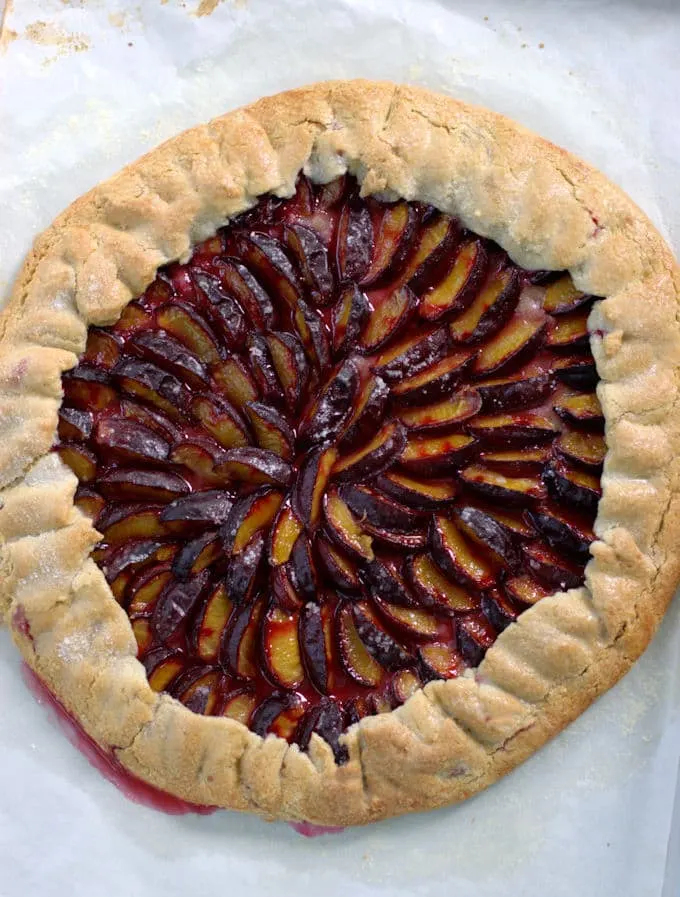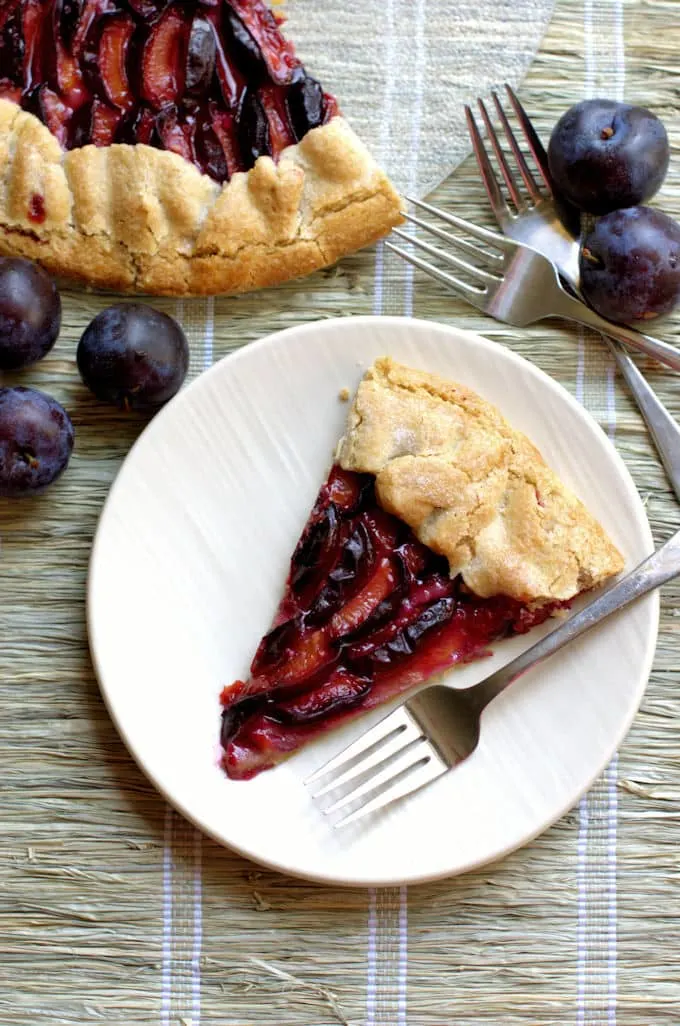 Beautiful, simple, yet so tasty. This Plum Galette with a Walnut Crust brought me right back to that Parisian cafe, if just for a moment.
If you love this recipe as much as I do, I'd really appreciate a 5-star review.
You might also like: