This Raspberry Rose Bellini is the perfect start for a romantic evening.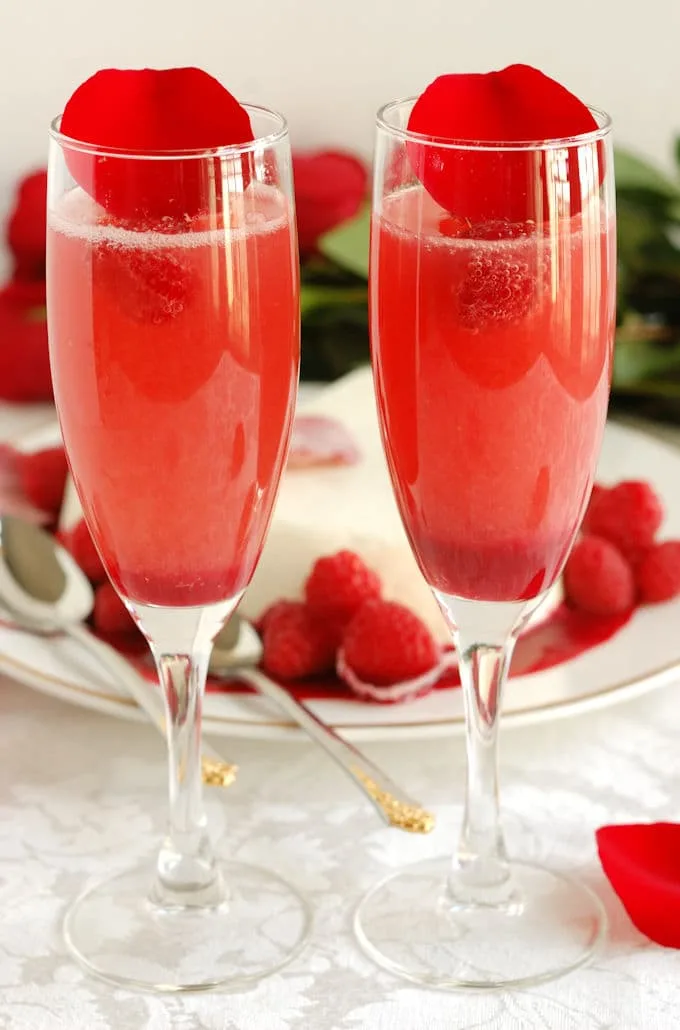 If you've ever had a peach Bellini you know that it's a refreshing and festive drink, especially in the summer when peaches are perfectly ripe. The idea for this cocktail came from the raspberry rose sauce I made for my Coeur a la Creme dessert. I love when one recipe can be used in many ways.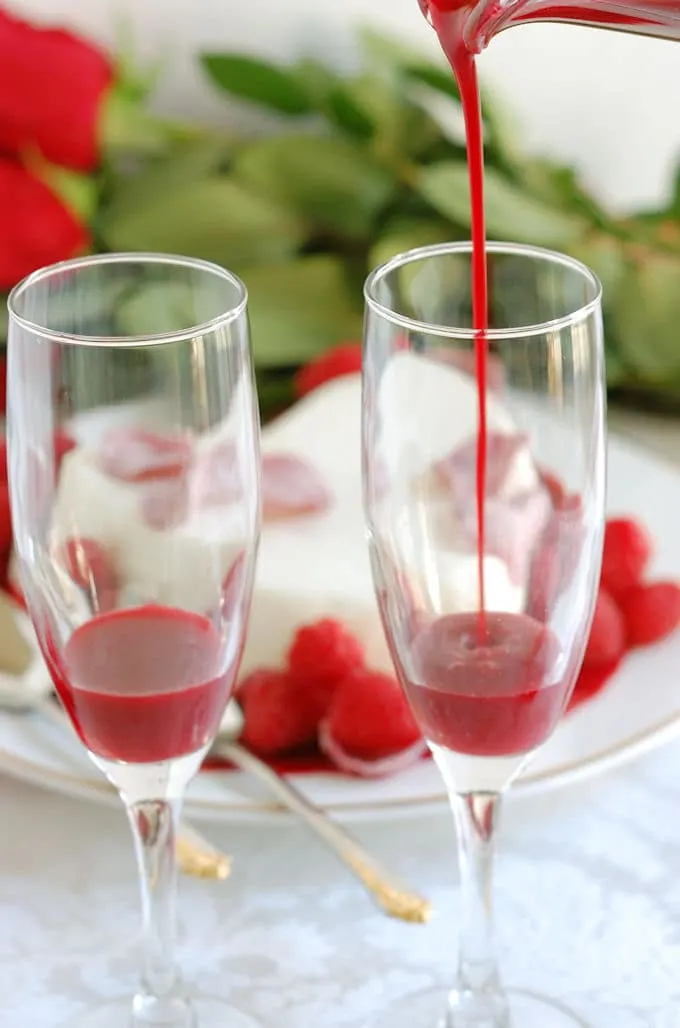 As long as you're making the sauce for the dessert, set aside a little bit for a couple of Bellinis. If you weren't planning to make Coeur a la Creme for dessert (check out the recipe and you might change your mind) you can make the puree and freeze any leftovers, or serve the sauce over ice cream.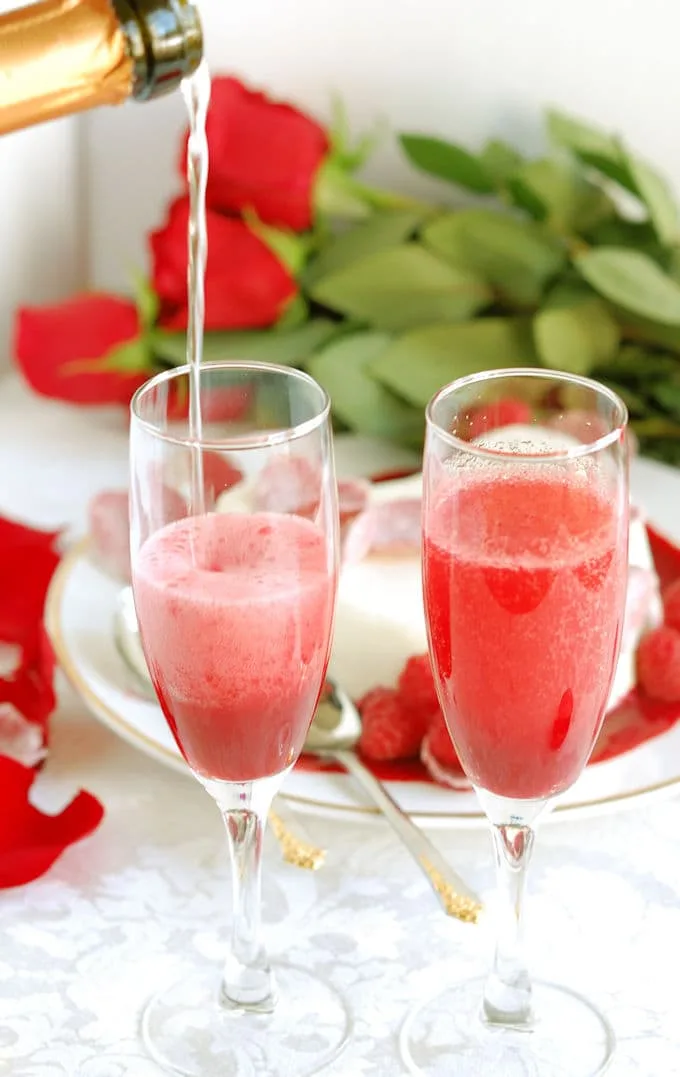 Prosecco is the perfect sparkling wine for this drink. I wouldn't use an expensive French Champagne as all the nuance would be lost. Any tasty but not super expensive sparkler will work.
So Baking Sense has your Valentine's dinner covered, well at least the start and finish for the dinner. Start your evening with this romantic Raspberry Rose Bellini and finish with one Coeur a la Creme and two spoons.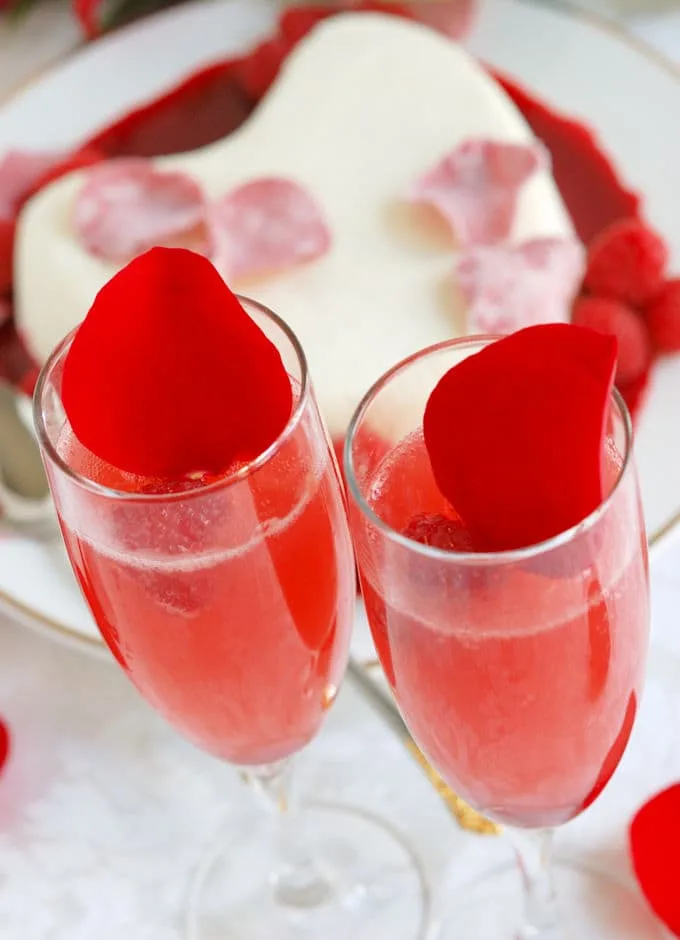 Raspberry Rose Bellinis
The perfect romantic drink made with fresh raspberry puree and rosewater.
Ingredients
8 oz Prosecco or your favorite sparkling wine
Fresh raspberries for garnish
Rose Petals for garnish
Instructions
Pour 1 tablespoon of raspberry rose sauce in the bottom of each champagne flute. Top with Prosecco to fill the glass. Float a fresh raspberry and a rose petal as garnish.
Recommended Products
As an Amazon Associate and member of other affiliate programs, I earn from qualifying purchases.