A hint of cinnamon & nutmeg, along with a splash of lemon extract, brings out the banana flavor in this Chocolate Chunk Banana Bread.
Full fat Greek yogurt adds moisture and great flavor and the chocolate chunks are a bonus.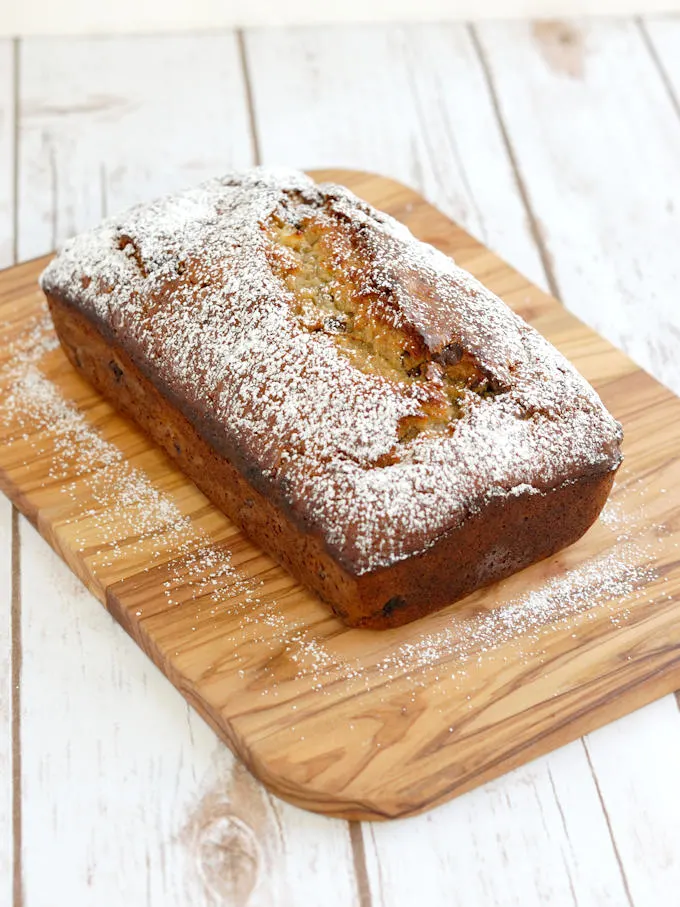 How to make the best banana bread:
Use bananas that are just past ripe. Banana are perfect for baking when the skins are covered in brown speckles and they are soft and very fragrant.
If you don't have time to bake when the bananas are ready, peel them and freeze them until you're ready to bake. Let the bananas defrost and then proceed with the recipe.
Whether you use fresh or frozen bananas, smush the bananas with a fork rather than pureeing them in a food processor. The chunky texture of smashed bananas are prefect for making banana bread.
To keep the chocolate chunks from sinking to the bottom, toss them with a tiny bit of water and flour. The water and flour create a paste on the chunks, which helps them stay in place while the loaf is baking. You can use regular or mini chocolate chips if that's your preference.
If you want to add chopped walnuts to the recipe, mix them with the chocolate chunks before adding the water and flour.
For loaf-cakes like this Chocolate Chunk Banana Bread, I like to line the pan with a parchment "sling". Not only does the sling keep the bread from sticking, it makes it very easy to lift the baked loaf out of the pan.
Click through the step by step process photos to see how to make the best Chocolate Chunk Banana Bread:
You can see by these step-by-step photos exactly how easy it is to make Chocolate Chunk Banana Bread. You don't even need a mixer to put the batter together.
As I said, this recipe really couldn't be simpler. Combine all the wet ingredients, combine all the dry ingredients, then bring the two together with the chocolate chunks. I mean, seriously, isn't that easy?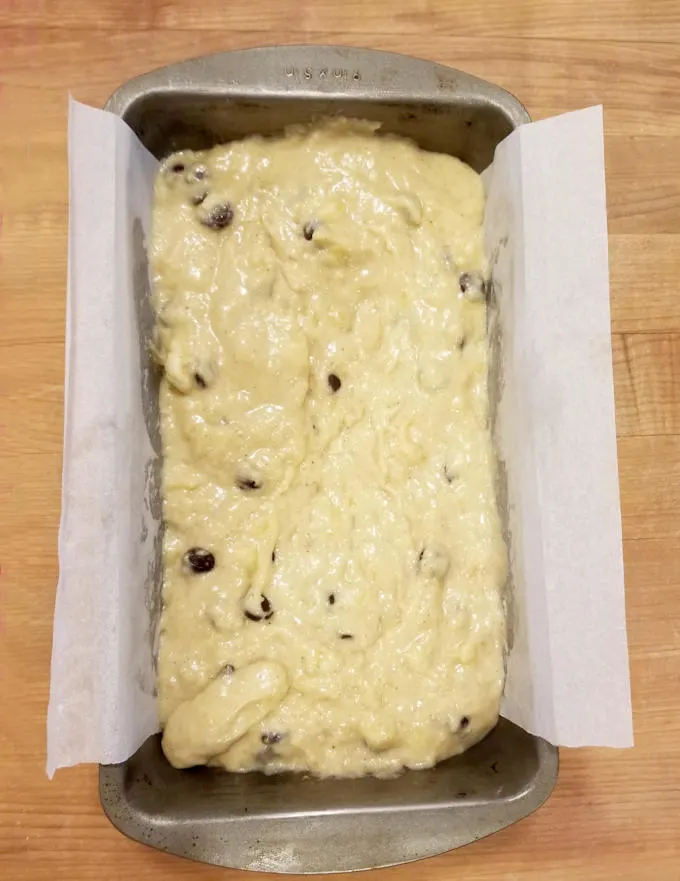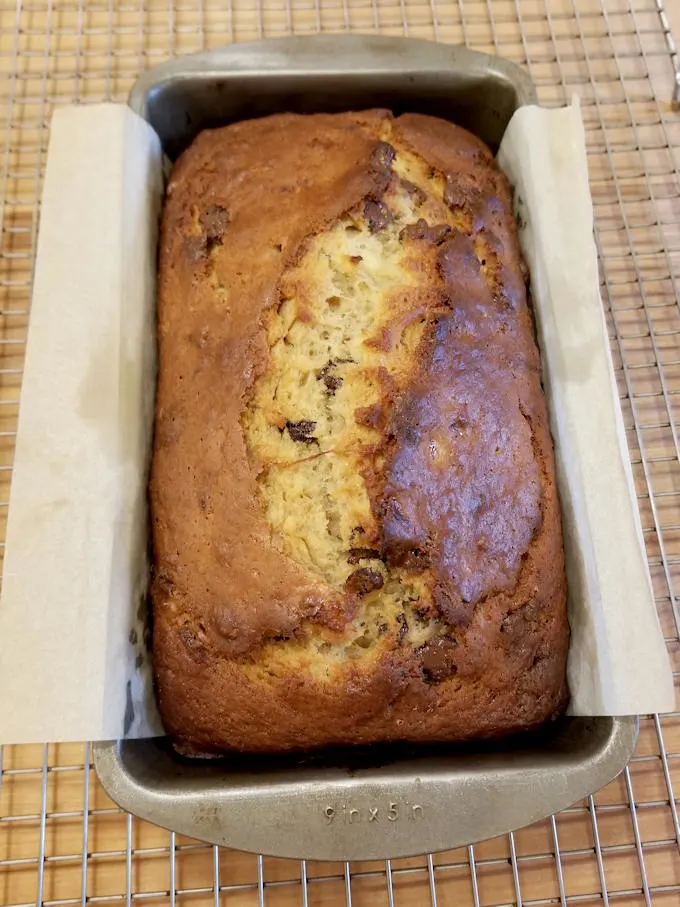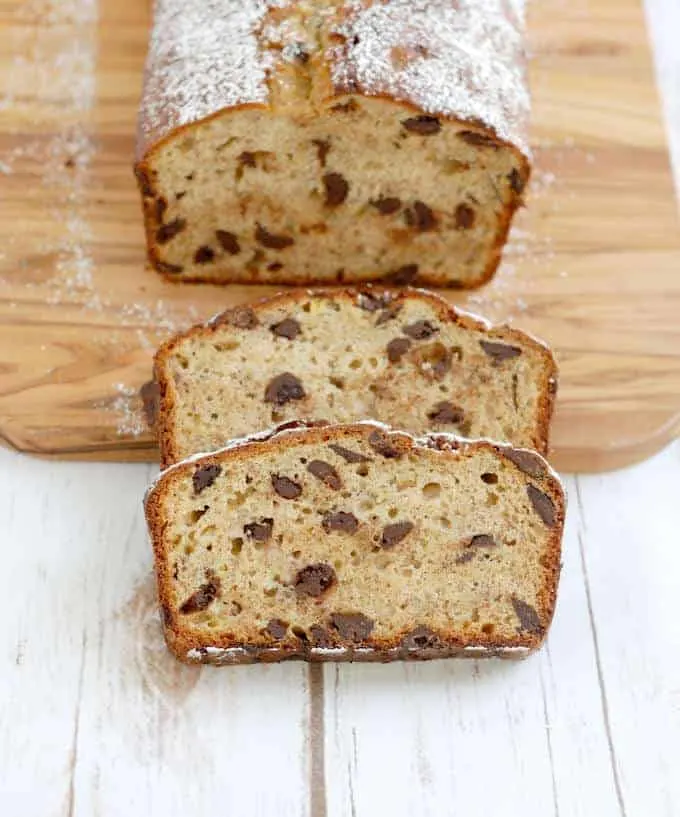 The is one of the easiest and tastiest recipes you'll ever make.
You might also like: