Absolutely addictive, Cranberries in Red Wine is the perfect side dish for your Turkey dinner. You'll need Just 5 ingredients and mere minutes to put together this versatile and delicious dish.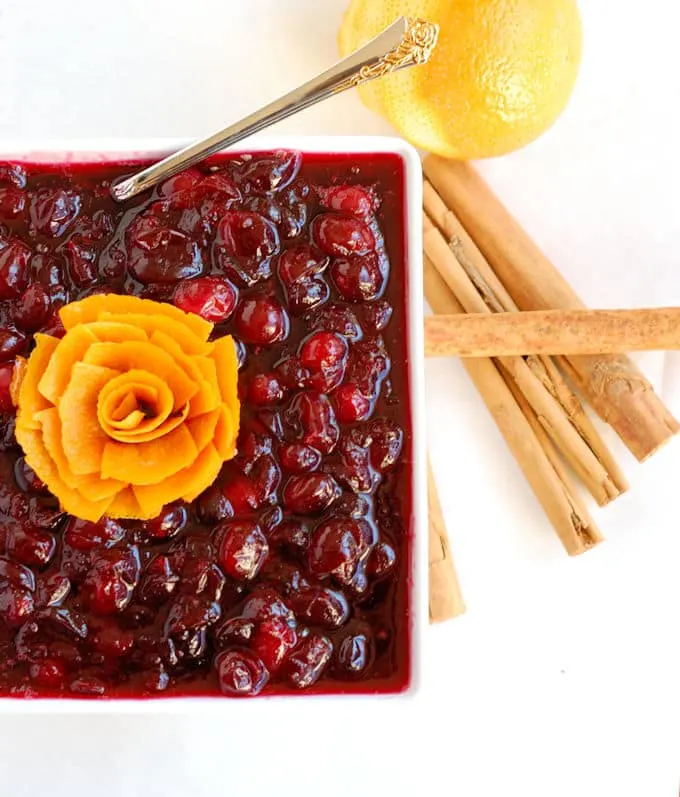 I know that Thanksgiving traditions can not be changed easily. Most families have their favorite dishes that must be on the table or it's not Thanksgiving. It's not the time to try a bunch of new recipes or switch out a favorite dish for something new. But throwing in a new cranberry side dish shouldn't upset the day too much. Of course you can still open a can of cranberry sauce and serve both.
There are so Many Ways to Use Cranberries in Red Wine….
I first made this dish over 30 years ago based on a recipe I saw in the now defunct Cuisine Magazine. What I love about this recipe is that I can use it so many ways beyond a dollop next to the turkey. It's great spread on a "leftovers" sandwich, my husband loves to mix it into yogurt, I put it on scones with clotted cream. it makes a killer Cranberry Linzer Tart and it's the perfect topping for White Chocolate Cheesecake.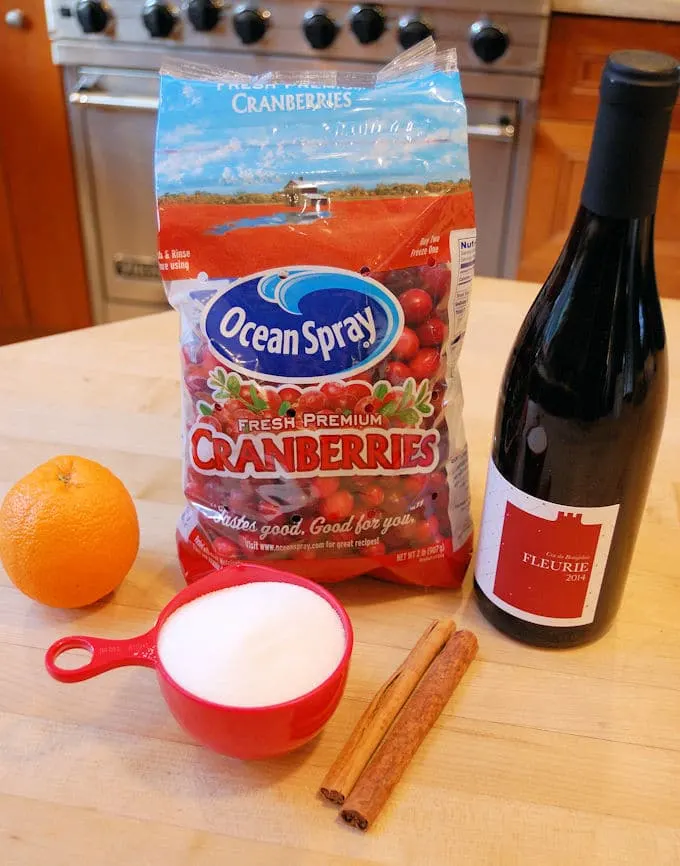 Even better, it couldn't be easier to make. Put everything in the pot, cook for about 10 minutes, cool and refrigerate. I like to use a light to medium bodied red wine such as Pinot Noir or Zinfandel.  There's no reason to use a very expensive wine for this recipe, but do use something good enough to drink.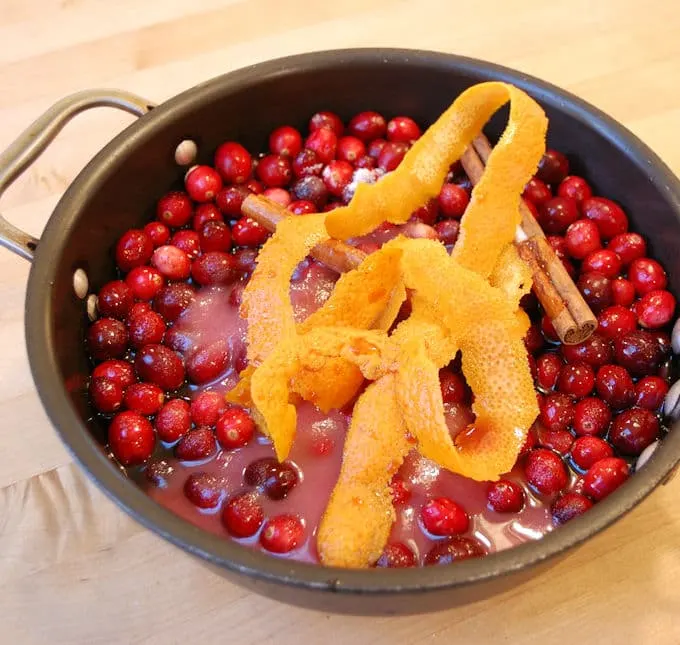 Anyway, if you're looking for a new recipe to slip into the mix on Thursday give this a try.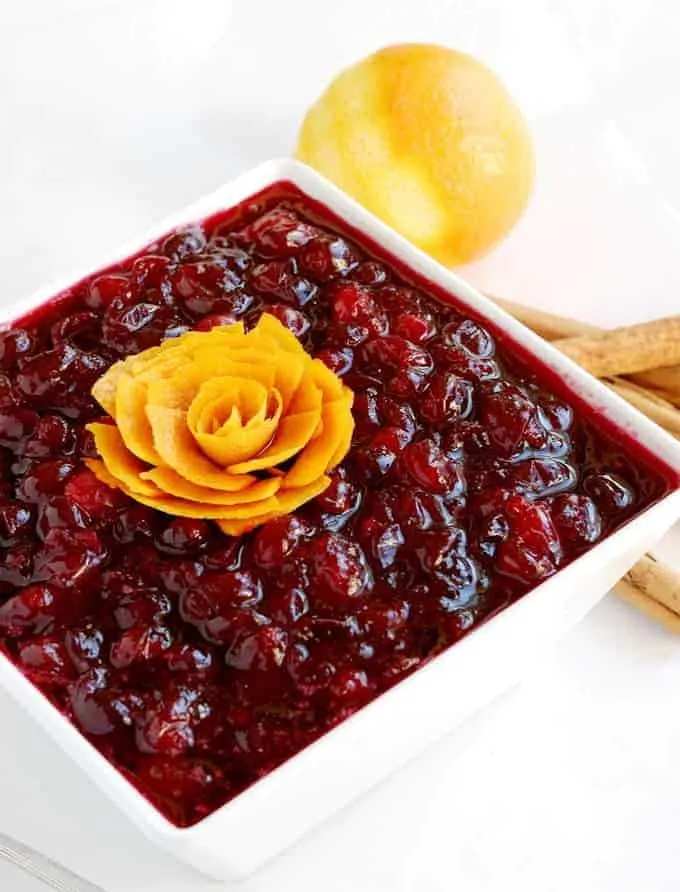 Happy Thanksgiving!

Eileen Gray
Yields 2 cups
Cranberries in Red Wine
5 minPrep Time
10 minCook Time
15 minTotal Time
Ingredients
1 bag (12 oz) fresh cranberries
1 1/2 cups granulated sugar
1 cup light to medium bodied red wine (Pinot Noir or Zinfandel works well)
1 cinnamon stick
zest from 1 orange peeled in a long strip (avoid using white pith)
Instructions
Combine all the ingredients in a saucepan.
Heat over medium high until the wine begins to boil and the cranberries start to pop.
Reduce the heat to medium -low and continue cooking for about 10 minutes
The majority of the cranberries should have popped and the mixture will be a little thicker.
Remove the pot from the heat and cool to room temperature.
Remove the cinnamon stick and orange zest.
If you'd like you can slice the orange zest into thin strips and return to the sauce. I just take it out.
Place in a covered container and chill for several hours. The mixture will continue to thicken as it cools.
The cooked cranberries will keep for several weeks in the refrigerator.
Notes
The longer you cook the mixture the firmer the sauce will be when cooled.
7.6.4
71
https://www.baking-sense.com/2015/11/24/cranberries-in-red-wine/