Please let me help you with your Easter menu planning! I've collected my favorite Easter recipes in one post for you.
The beautiful colors of this white chocolate brownie make it perfect for spring. They'd be beautiful on your Easter table. Easy to make and can be made ahead of time.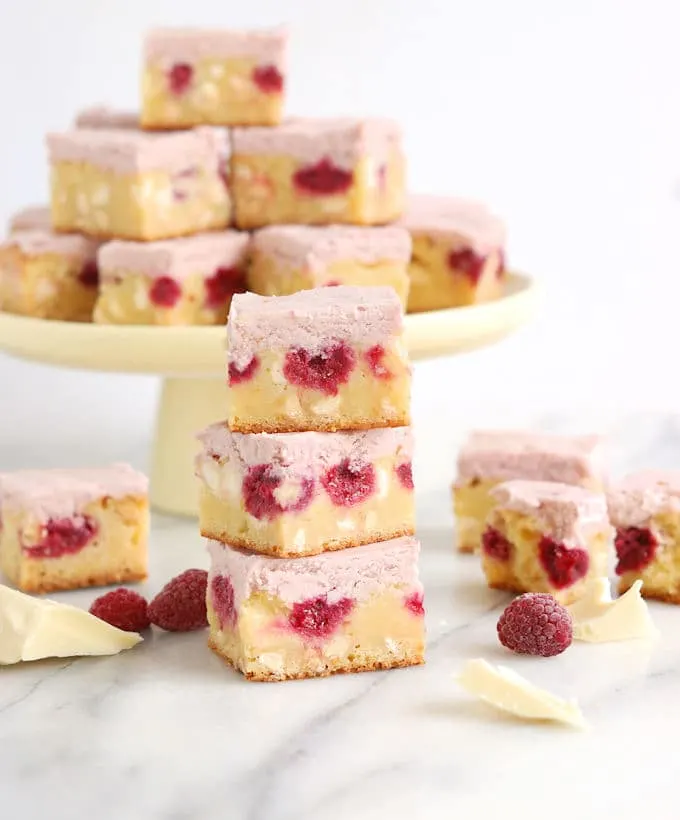 A lovely tart filled with pink grapefruit curd and topped with toasted meringue. Make all the components ahead and just finish with the meringue topping on the day you're serving the tart. This tart is great any time, but I think the pretty pink and white colors make it fit in perfectly with my Easter Recipes.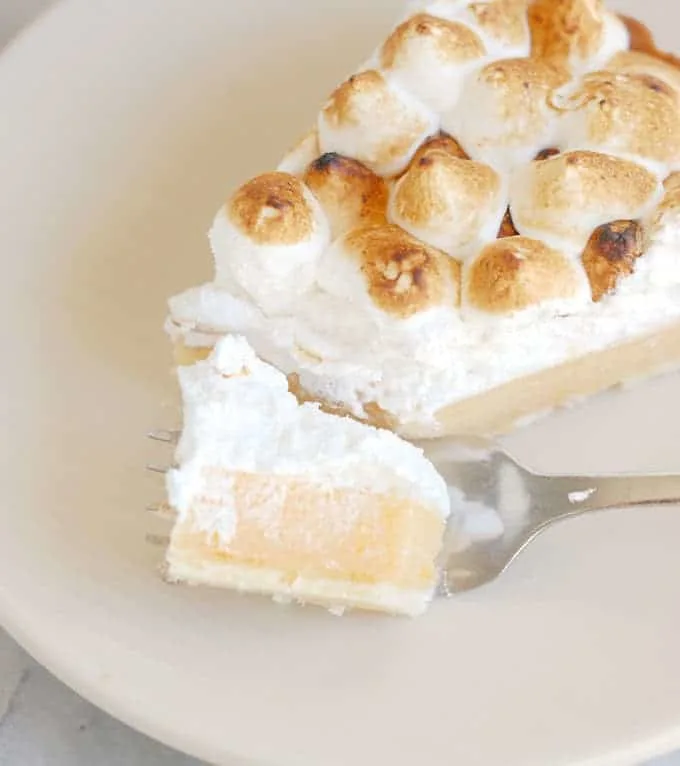 Use my very easy sugar cookie recipe to create adorable Easter Cookies. Make them as simple or elaborate as you like.
This is one of my favorite recipes I've ever created. I reworked the recipe and updated the photos since I originally posted it last year. The passion fruit curd yolk is a delicious surprise in the cookie.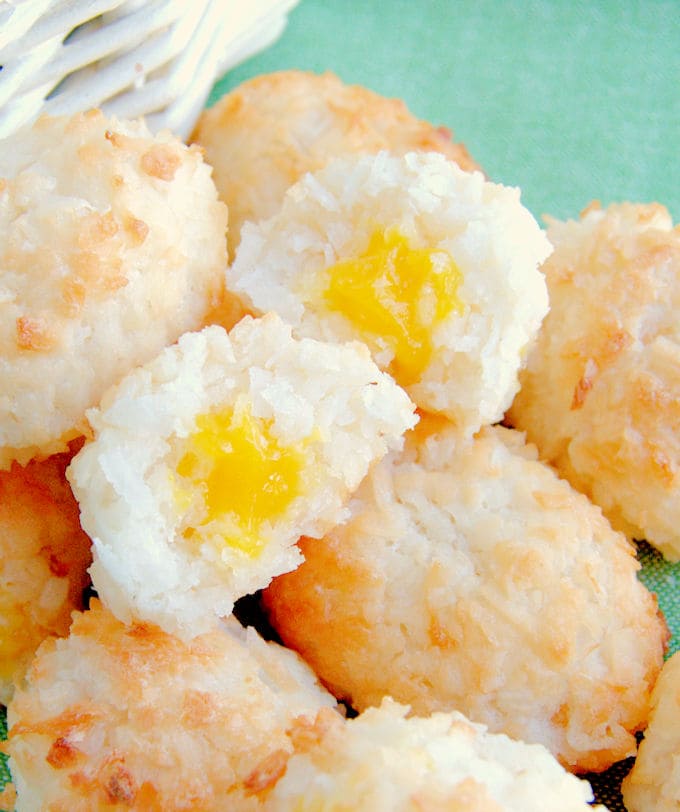 Warm and fragrant Hot Cross Buns are traditionally eaten on Good Friday. "Sharing a hot cross bun with another is supposed to ensure friendship throughout the coming year, particularly if "Half for you and half for me, Between us two shall goodwill be" is said at the time." My version has raisins and dates.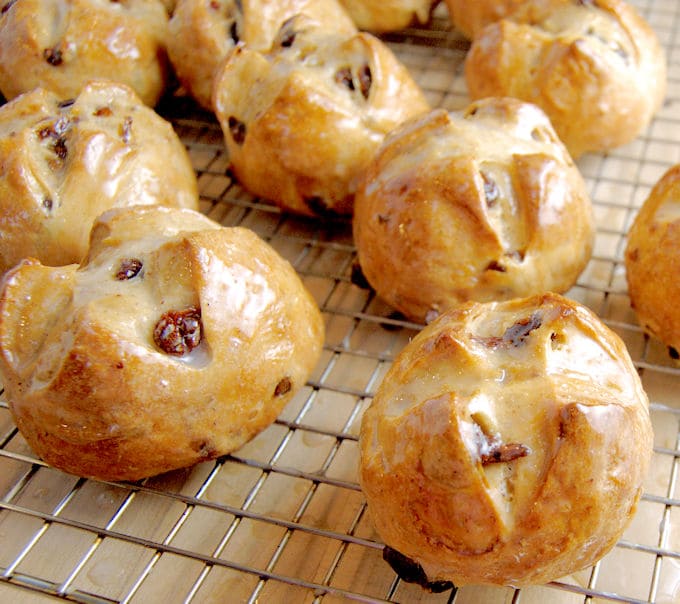 Pure Rhubarb Pie just might be my favorite fruit pie of all. I love the tart-sweet flavor and beautiful pink color of the fruit filling. Spring is rhubarb season in my area, so Rhubarb Pie is often on my Easter table.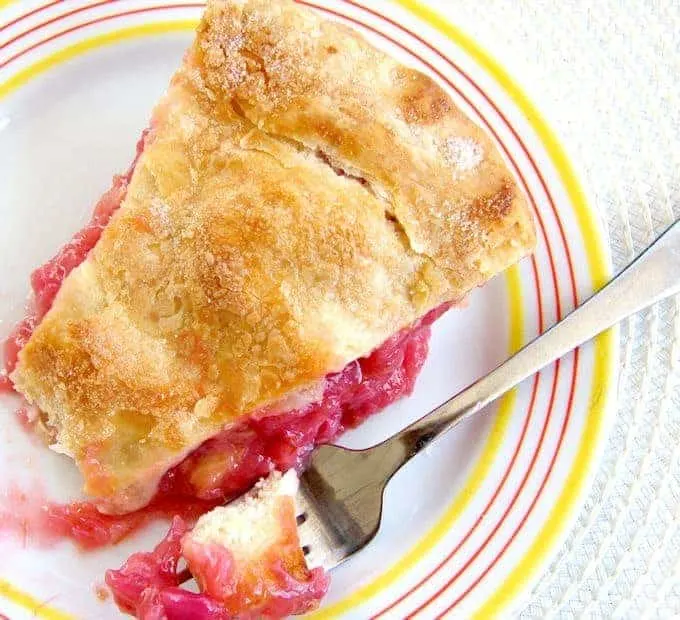 Is there anything prettier than a coconut cake? Tall and snow white, sprinkled with shredded coconut, it looks just as scrumptious as it is. This cake gets even prettier when you cut a slice and see the beautiful bright yellow layer of passion fruit curd in the middle. This would be a lovely centerpiece for your Easter table.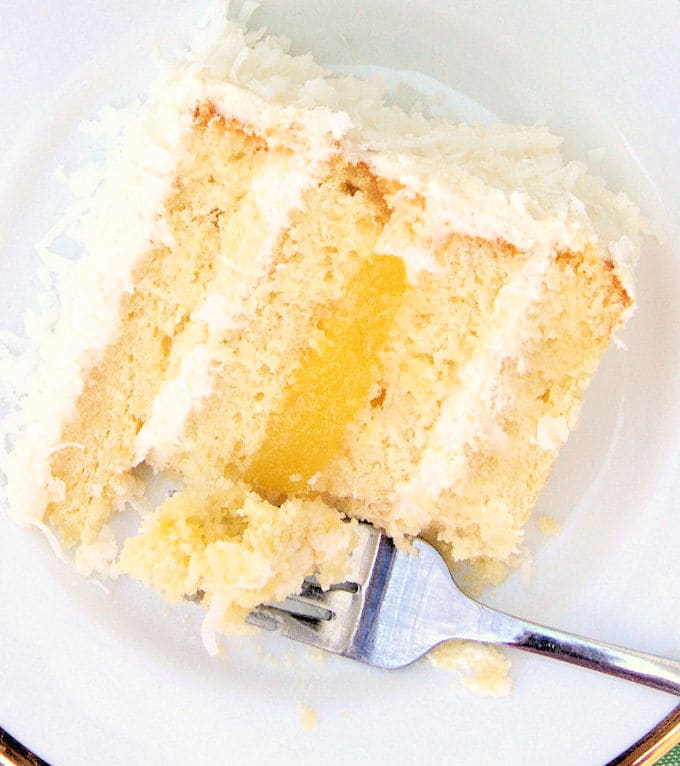 The perfect dinner roll to go on your Easter menu. Soft and tender because they're made with buttermilk, and a little sugar and butter.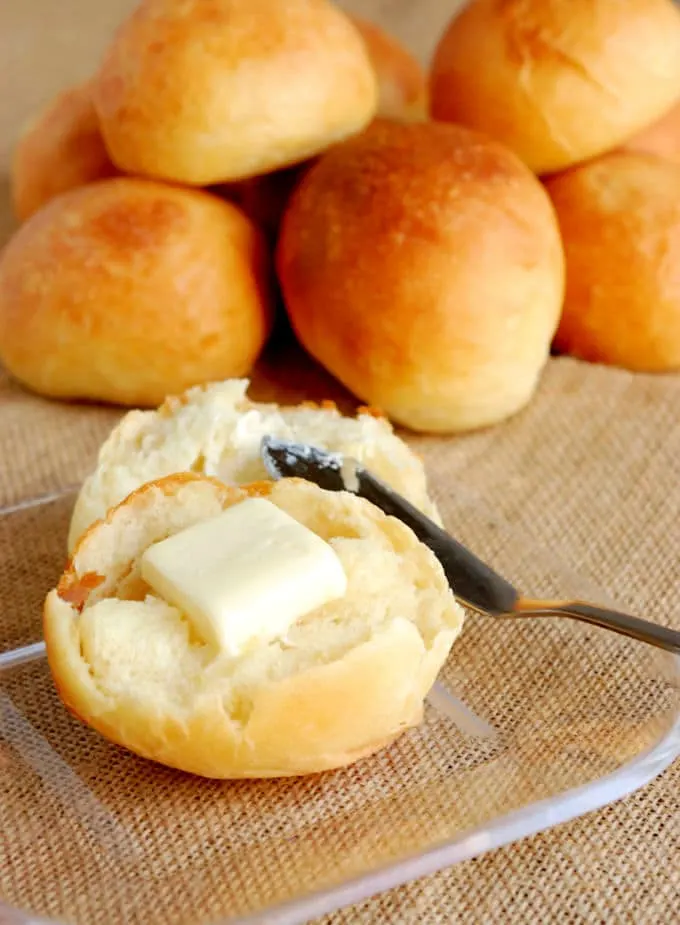 No holiday table is complete without warm biscuits. My buttermilk biscuits are fluffy and flaky.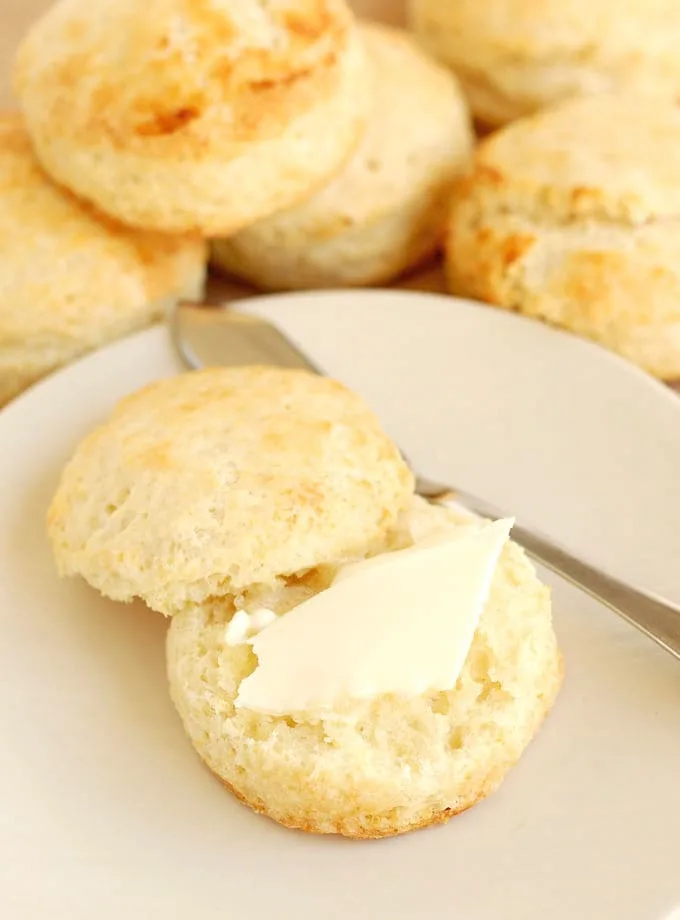 Happy Easter and Happy Baking!