Grilled Panzanella Salad is a nutritious and delicious summer dish. Grilling the vegetables and bread amps up the flavor of this great salad. Perfect for a quick weeknight dinner.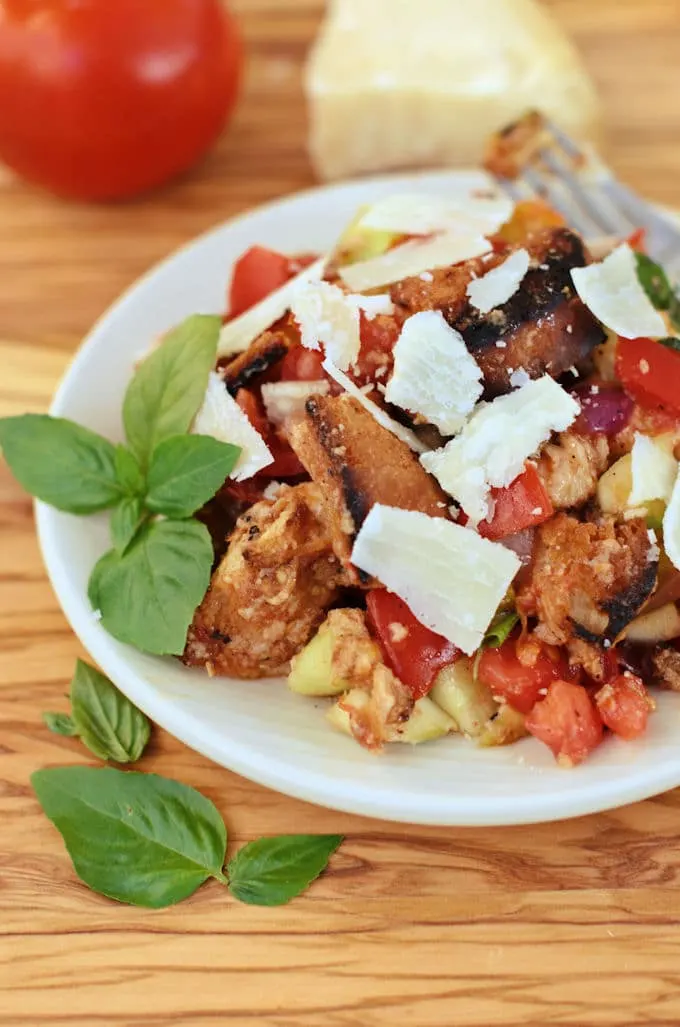 For this post I'm offering a quick and easy summer recipe.
Since I had several 1/2 loaves of bread left over from my White Sandwich Bread recipe testing, and an abundance of summer veggies, it is the perfect time to make Panzanella (Bread Salad) for dinner.
Normally I use a good, crusty sourdough or other sturdy-textured bread for this salad because the bread chunks need to soak up the juices and still keep their shape.
White sandwich bread would not be my first choice for this dish, but since my homemade sandwich bread has a stronger texture than packaged bread I figured I'd give it a try.
Scroll through the step by step photos to see how to make Grilled Panzanella Salad:
Tips for making a great Grilled Panzanella Salad:
Unless the bread is already stale, lay thick slices of the bread out on a cooling rack for several hours to dry them out.
Grill the bread and some of the veggies to boost the flavor.
Vine ripened tomatoes are a must for this salad because the juices help moisten and flavor the bread.
The mix of veggies can vary based on what you've got on hand. But juicy vegetables like cucumber and zucchini are great choices for this summer salad.
Good options for this salad are onion, cucumber, zucchini, summer squash, eggplant, and peppers.
A few curls of Parmesan is the perfect topping. But you could also crumble goat cheese or ricotta salata over the salad.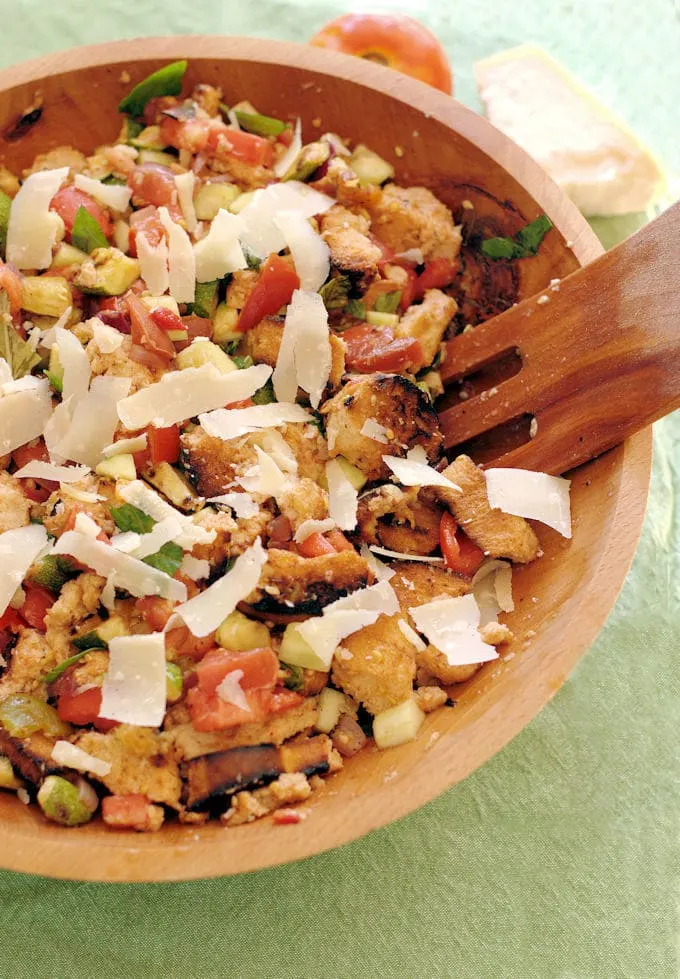 If you love this recipe as much as I do, I'd really appreciate a 5-star review.
You might also like: