Homemade chicken stock is quick and easy to make. If you've never made your own chicken stock (bone broth) before you'll be surprised not only by how easy it is, but how much of a difference it makes in your cooking.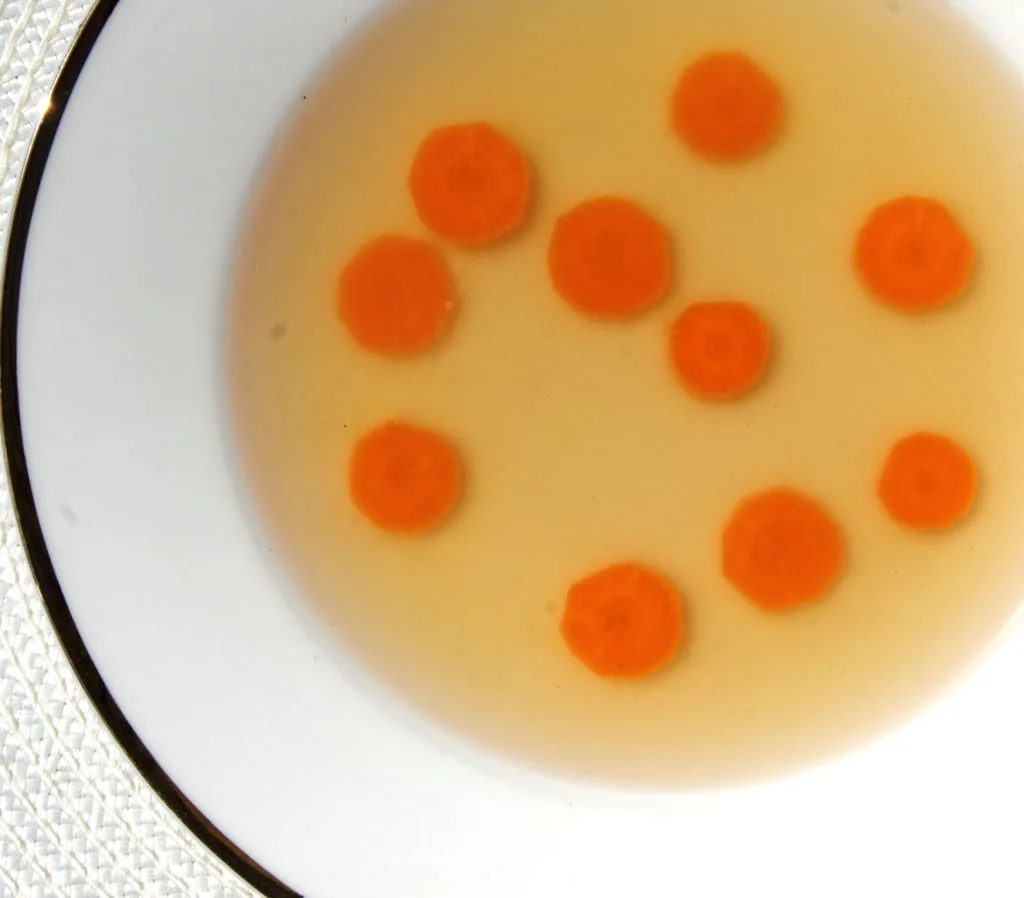 While store bought chicken broth is ok, it can be quite salty and doesn't have the body and full chicken flavor of a stock you make yourself.
Commercial broth that you buy in the store is generally made with chicken fat and wheat gluten, whereas your homemade stock is made with inexpensive chicken bones and basic vegetables that you probably already have in the house.
Homemade stock has great chicken flavor and is low in calories. If you take the extra step of leaving the strained stock in the refrigerator over night you can scoop off the fat and have a low fat and healthy base for many great dinners.
Whenever I roast a chicken I keep the left over carcass to make a pot of stock. If I don't have any leftover chicken bones I buy cheap chicken wings to make the stock. Some good butcher counters may have chicken bones that you can buy for stock.
Scroll through the step by step photos to see how to make homemade Chicken Stock:
I freeze stock in plastic deli quart and pint containers. I always try to keep a few containers in the freezer.
I use this stock as the base for my chicken pot pie. The pot pie takes a little time and is something I'd usually make on the weekend when I have more time to cook.
But if you've already got the stock in the freezer, throwing together weeknight dinner is quick and easy. I just go through the fridge and freezer and use whatever veggies I've got. Add a can of tomatoes or beans and you've got a tasty and healthy soup in no time.
Chicken stock has so many uses beyond soup or stew. I use it to make gravy, risotto, rice pilaf, as a base for stir fry sauces and I love barley simmered in chicken stock as the base for a really tasty and healthy salad.